JUL 2023
Larga vida a
Work in progress
It was last June 2. At 10 in the morning and with British punctuality, the second edition of Work in progress started, the meeting aimed at finding and disseminating creative talent that inhabits the digital universe. The initiative, promoted by Worköholics, for the second consecutive year with the collaboration of a brand as present in our imagination as Vans, in total harmony with our culture and that of creative people. After a first edition exceeded our expectations, the organization of a second was a new challenge. Work in progress 2023 had to evolve, reach other places, but at the same time, we had to be able to maintain its essence and reason for being. After all, the idea of organizing an event like this arises from the aim of Worköholics to have, as an agency, the right space to get to know and make visible the work of people with talents that are difficult to label.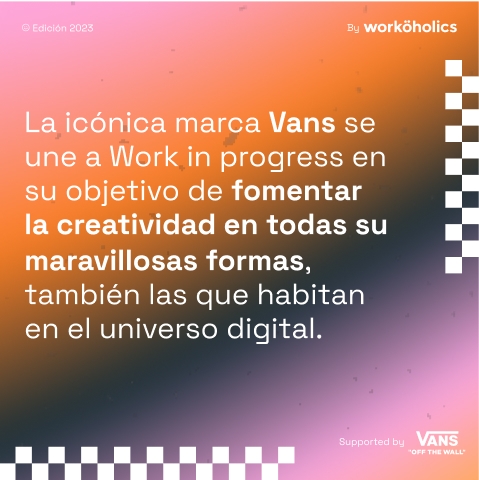 And the satellite got an answer through the space waves
From Bilbao, in our particular Cape Canaveral located in Jardines de Albia, we put a satellite into orbit with a specific mission: to locate the digital talent that is being developed in our environment and in neighboring galaxies. During the call for entries period, we had the opportunity to review more than 60 applications from creators from different creative disciplines interested in being part of Work in progress. Although the quality, diversity, and quantity of portfolios received made the assessment process difficult, the agenda of presentations had to be shaped. Having to choose means leaving other people out, which seems very complicated to us. From here, thanks again to all the people who sent us your candidacy. In this way, based on different assessment criteria, the selected speakers appeared quite organically, whose names would make up the poster for the 2nd edition of Work in progress: Anaís Fernández, Santiago García, Arrate & Mora, Zelai García, Ion Lucin, Maramcmiller, Leandro Marimón, Julián Trotman, Ainize Medrano, Nere Orioa, Joshua Jackson, Anne Sada.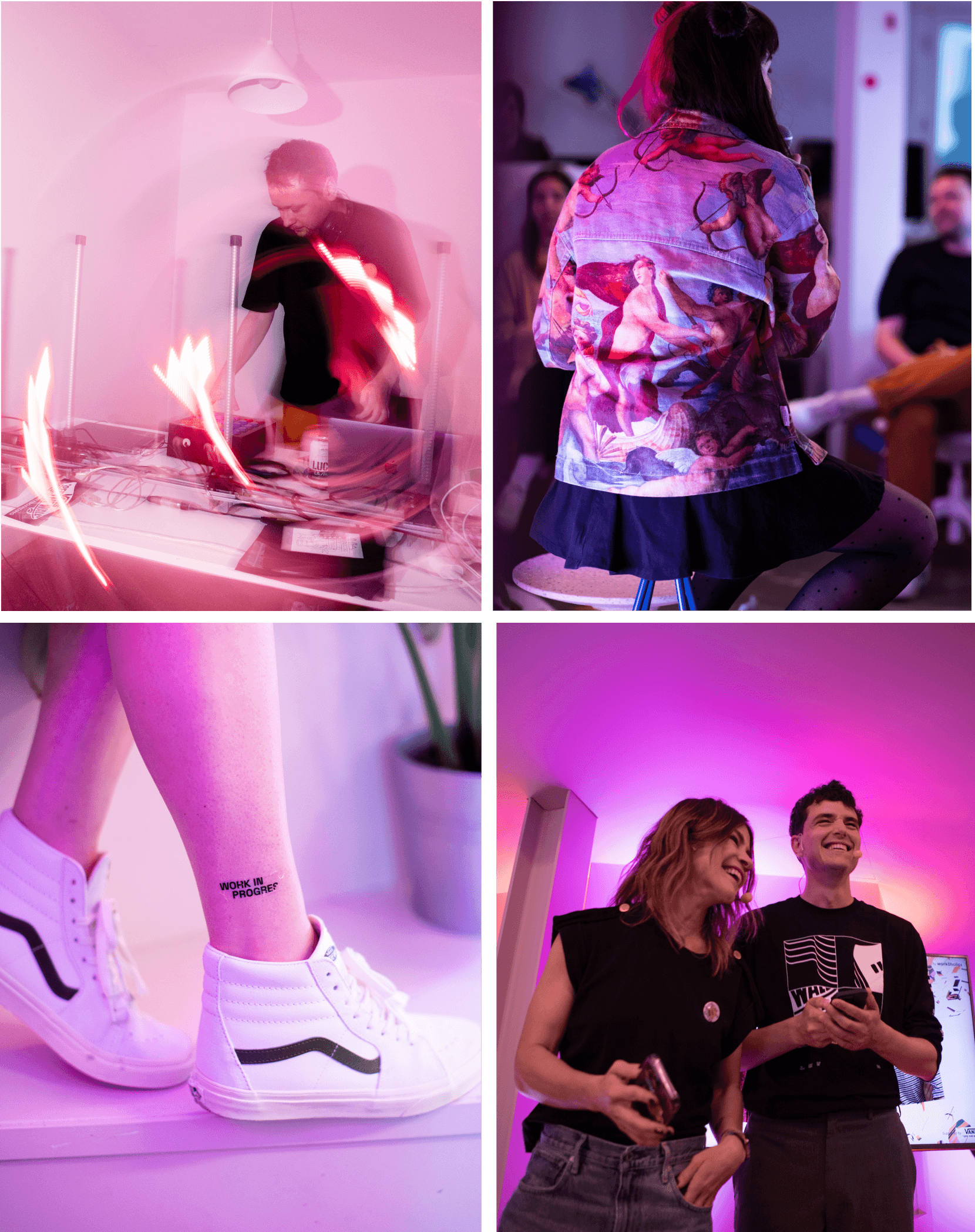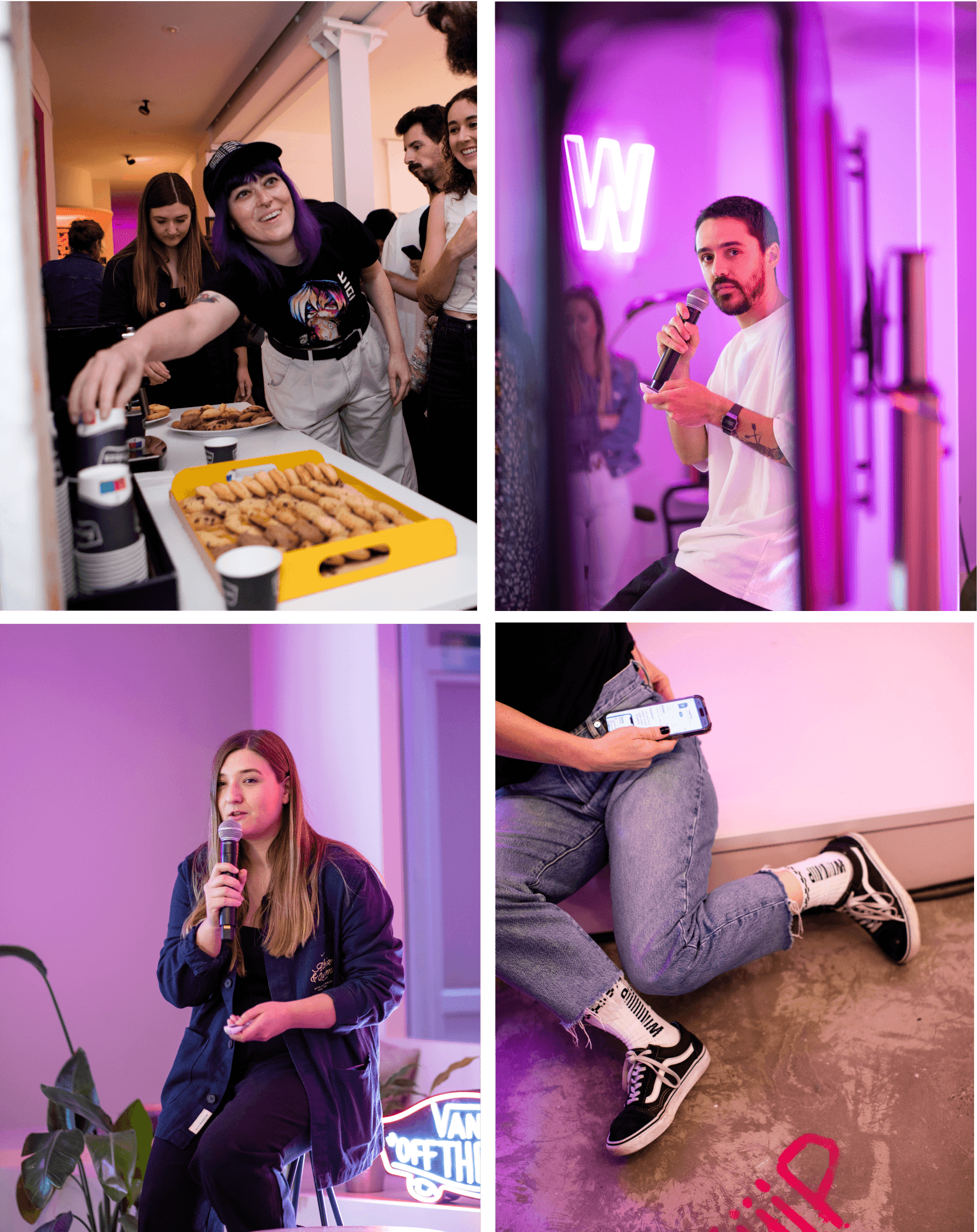 240 minutes of creativity in vein
And the day came. The meeting, which was once again held in a hybrid way, brought together some 90 attendees in person in the Worköholics space and, in the streaming carried out through our Twitch channel, more than 500 people showed up. Throughout the morning, we were able to enjoy the 12 very interesting (100% objective data) exhibitions with which the speakers were able to present their work to the world for about 12 minutes. During the meeting, entities and agents from our environment and from the creative industry joined us. Representatives of agencies and companies such as Crisis Creativa, Cuchillo, LIN3S or Irontec, stopped by our space to learn first-hand about the work of the speakers. Thanks a lot for your support.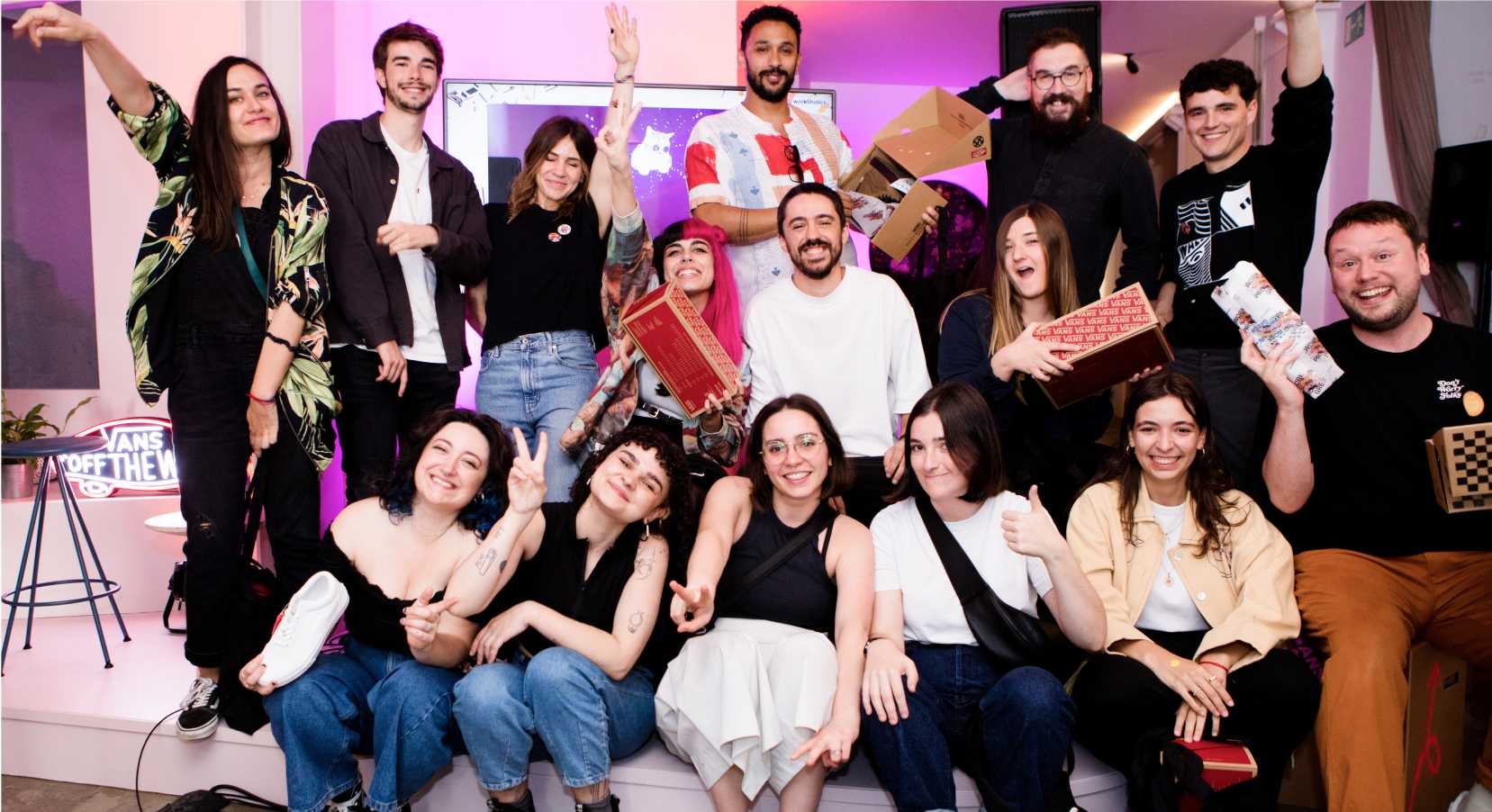 How to say thank you without saying the word thank you
In addition to Vans, whose commitment to creativity is fully accredited, and whose support is a huge boost, we'd also like to thank a number of other brands that have joined WIP this year: to Café Fortaleza, for filling the coffee break with the aroma of your coffee, and to La Salve for those beers that accompanied us during vermouth time. Also to La Absurda Zurda for her phoytos, to the Sonort team for the technical and video production. And of course, to the entire Worköholics team who got fully involved to make Work in progress happen at such a high level.
Come on, thank you.