JUL 2021
Celebration report: Worköholics is ten
11 April 2019. Thursday evening. The agency was 10 and it was time to celebrate. No filters. No masks. Those were different times.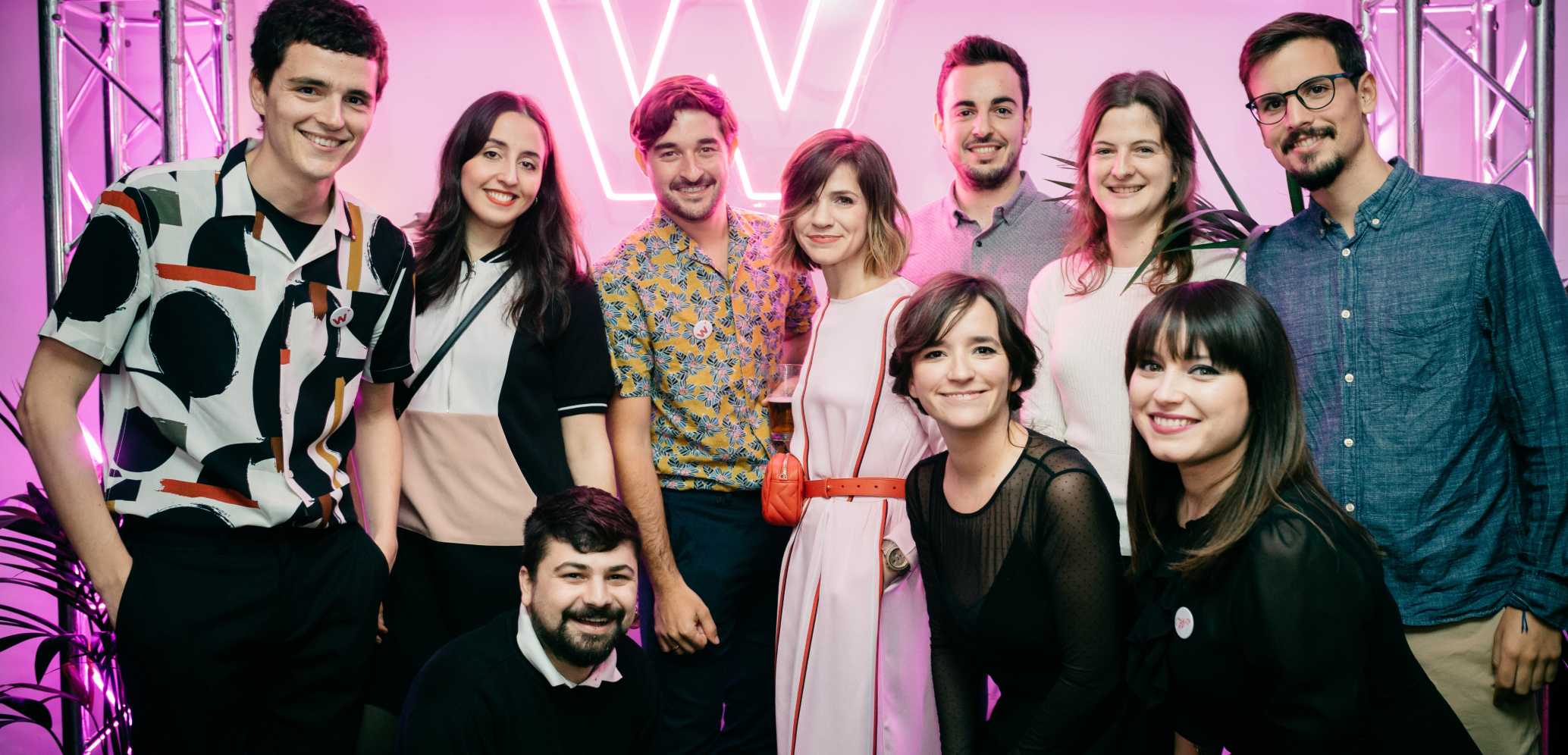 With my hands in my jacket, I walk along the estuary caressed by the mid-afternoon sun. Even with some doubts about whether ten years as an agency is cause for celebration, I feel happy and eager to share this day with the people who have made the Worköholics project possible.
I have spent the afternoon trying to put words together to make a meaningful speech. I may not have this opportunity for another 10 years so I should say something brilliant, interesting and profound. I should talk about the origin of an unpronounceable name of dubious meaning which I love. I should talk about the road travelled, about the people and organisations that have accompanied us. I should look to the future. I am ready.
I arrive at the wharf where Eneko and Fran make sure everything is perfect. I love the venue, on a par with the best Russian Doll locations. Final touches at the photocall, photo and video directions. Welcome to the Wx party!
Little by little the place starts filling up and I feel increasingly supported by my Worköholics colleagues, friends, family and invaluable people. I don't know how many hugs I have given. Perhaps the most beautiful was that of Germán, co-founder of Worköholics, or Xabi going out of his way to say hello before catching his flight to Madrid, or a smiling Olaia accompanied by her daughter. Ricardo, Raul, Lucía, July and Ramón, Jon and Aitziber, Cristina and Mikeldi, Juan, Olatz and Noelia. Pedro from Canal Directo is also present and chats animatedly with Ivan from Uniko. And I could go on listing precious moments. I think this is where I can post a video.
Someone asks me if I am going to say a few words. Yes, yes, of course. But none of my preparations make any sense anymore. And I go on stage, accompanied by the team, to say the only thing that can be said. Thank you!
Thank you Nagore, Leire, Myriam, Fran, Igor, María, Eneko, Anaitz, Lorea, Irune, Gorka and Iker. The best possible team.
Thanks to all the people who, like Lola and Marcelo, have inspired us and helped guide Worköholics.
Thanks to Iker, Gorka, Zgor and Jabi, because I can't imagine Worköholics without you, without Irontec.
And thanks to Jabi, for existing.
The party seems to have been a success and given my inability to talk about Worköholics and its history, we asked our guests to make a wish for the 20th anniversary. Inside video.