Who would have thought that one day the team would be working at the office and the next we would be opening agency branches in our own homes?
It was not easy. During the initial period of confinement, each in their own particular world, we had to combine teleworking with taking care of the kids and pets, Wi-Fi connections that, let's be honest, were not always great, the noise from building sites, bad, worse and regular news in the press, etc. and Fernando Simón.
And yet, how fortunate we were to have been able to continue working throughout. In fact, on the most difficult days work had unintentionally become our little refuge, our connection to the outside world. Work and escape, 2 in 1.
"Work, sweet work" speaks of teleworking as a refuge in a world paralysed by a global pandemic.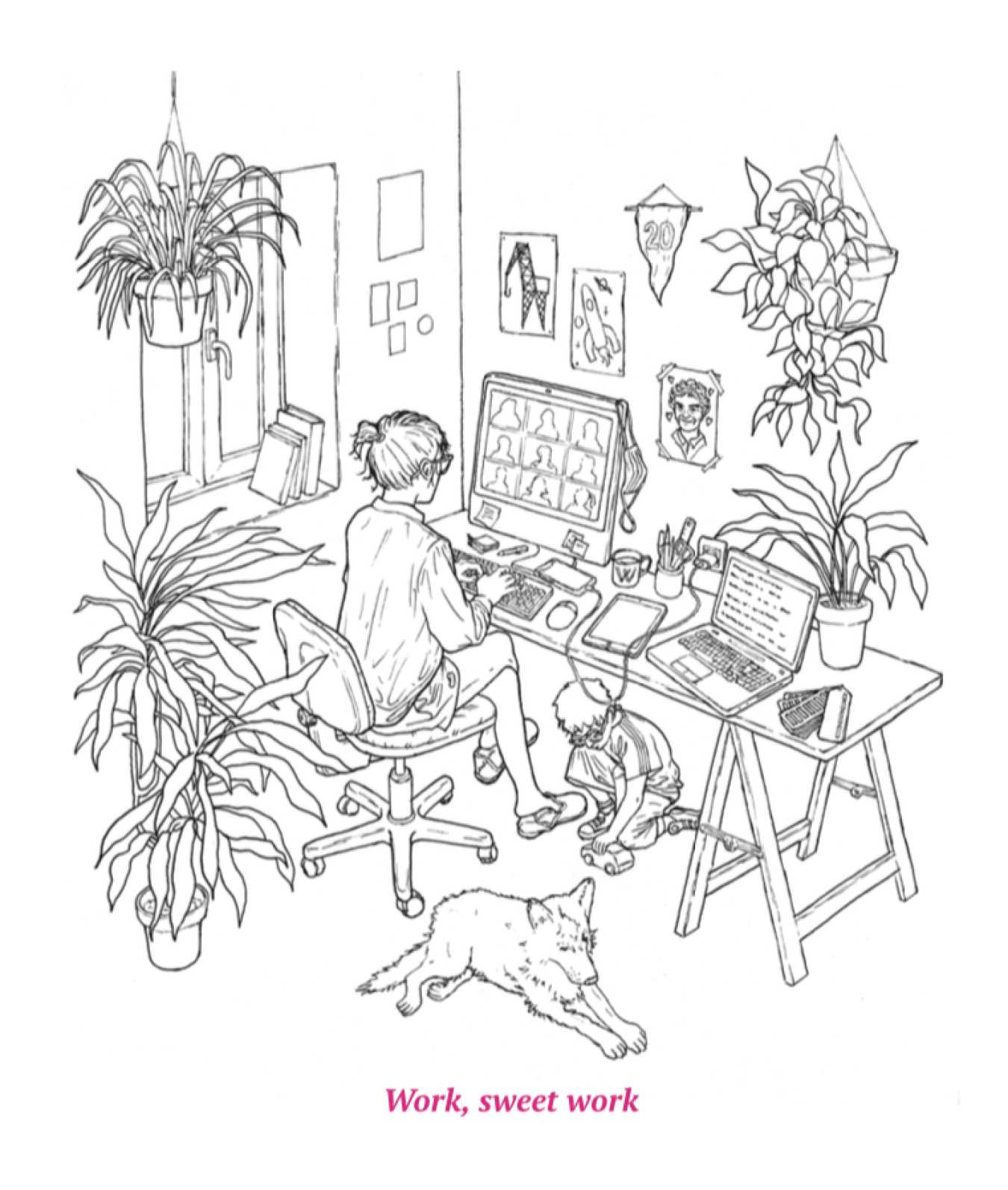 The truth is that 2020 was a major turning point in our lives. Therefore, it will go down in history, the good and the bad, and we wanted to immortalise our shared reality. So we worked with the illustrator and our friend Gorka Olmo, who knew how to perfectly capture our particular lair, and that work, sweet work.
And we were on a roll! So we ordered a small run of Worköholics merchandise (totes, t-shirts and notebooks) which we distributed among clients, family and colleagues.