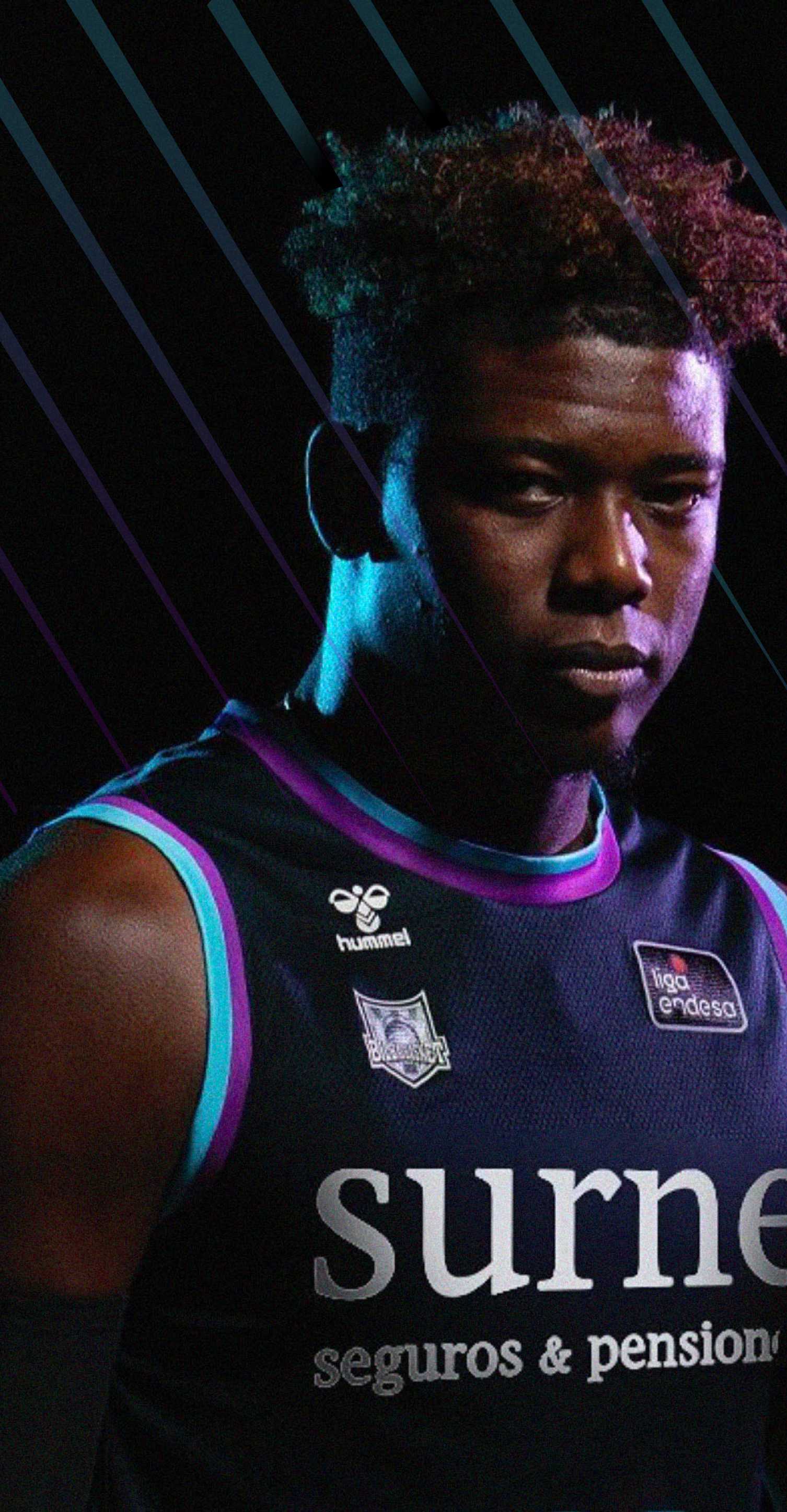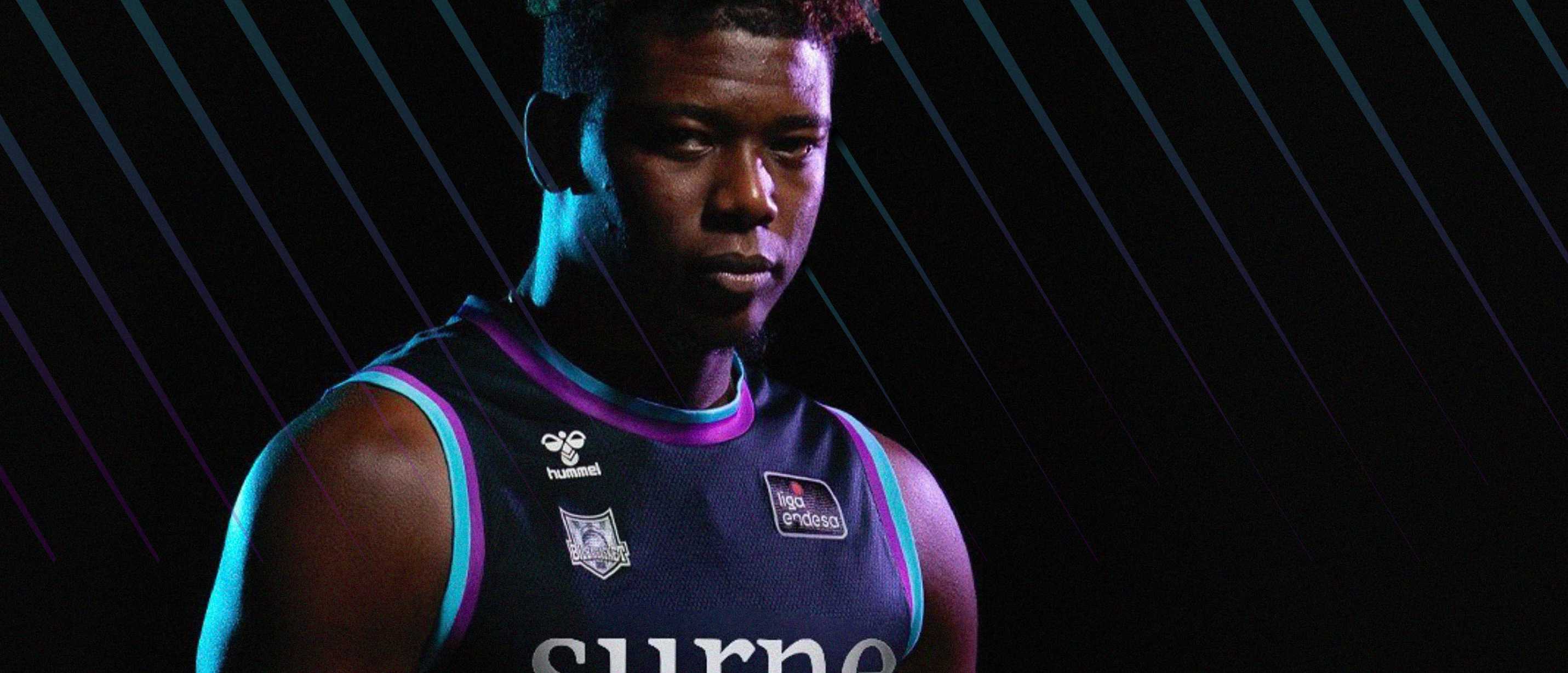 Guuk
We connect with that which unites us. Kirol app, sports club digitalisation platform.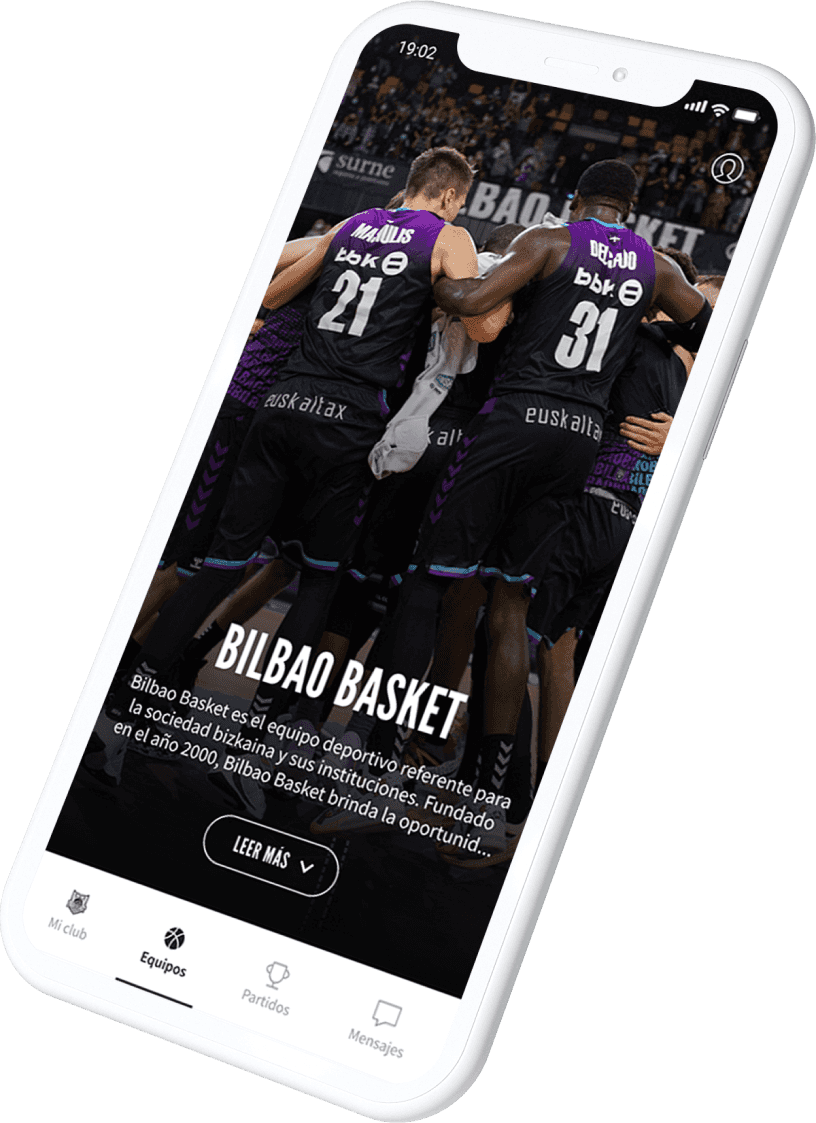 Guuk, the Basque telecommunications operator that offers services in the Basque Country and Navarre, set us a challenge: create a mobile app that promotes communication between sports clubs and their fans. This led to the creation of a digital transformation project that places the latest technology within the reach of clubs, to boost their growth.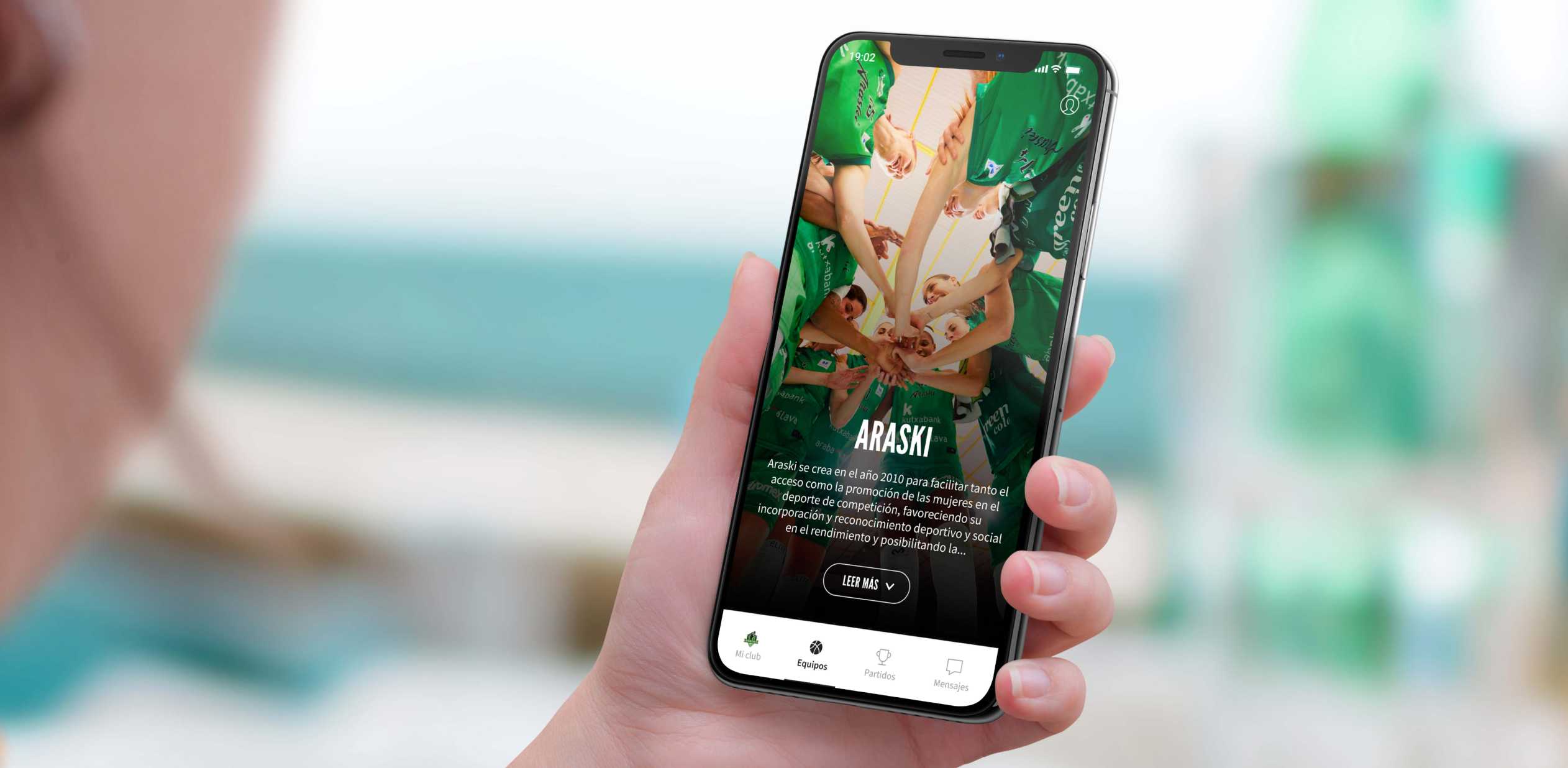 Guuk seeks to connect with our identity, our people, our dreams and stories, our towns and cities and, at the same time, with the modernity, innovation, networks, and technology of the future. What better way to do so than through something that unites us so closely, sport.
User experience as a priority
Based on the strategic definition, the application was conceptualised and developed making users the focus of every process, both those using the app and those responsible for its management and administration. Interaction design, the motion that accompanies it, the material for the stores... everything was conceived to provide an intuitive and memorable user experience.
The use of the Agile Methodology during project development enabled us to involve the customer and the different profiles of the work team, to provide an agile response for the implementation of the new functionality, and the launch of the new apps, within a process of continuous improvement.
Kirol app arose as a parent application to generate, in an agile and sustainable manner, infinite custom applications for different sports teams based on the same source code. The technical solution employed to date to create apps for Bilbao Basket and SD Amorebieta, among others, has a direct impact on the profitability and efficiency of a project focused on optimising the resources allocated to its development and maintenance.
This approach also enables us to set parameters for each club and adapt to its graphic ecosystem, providing functionality that is in line with the nature of the sport or the club's characteristics, promoting an optimal user experience in each app. As for the technology, it involves a hybrid application developed at Ionic with Capacitor, with data originating in a Rest API based on Symfony and MySQL.
Kirol app was conceived as a "master" mobile application to develop fully customised apps for different clubs but based on the same source code.
With functionality adapted to each profile
Each app, available for iOS and Android, offers fans the opportunity to closely experience everything related to their club through features such as notifications, match streaming in collaboration with Rural Kutxa, news, squad information, ticketing, and other new features that can be integrated in future.
As at any club, members enjoy exclusive functionality. However, to avoid leaving fans with an affinity for their team on the sidelines, non-members also get to enjoy the app, although with certain limitations.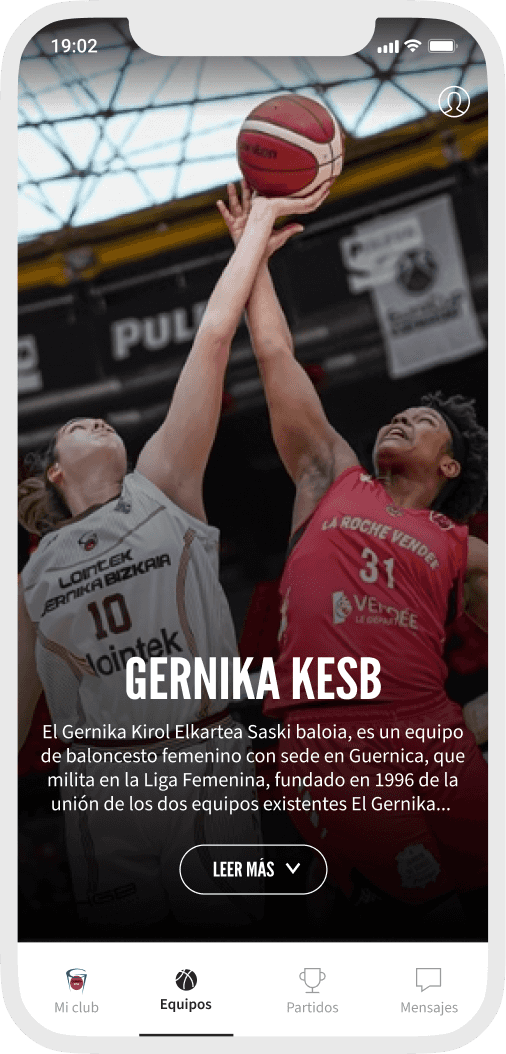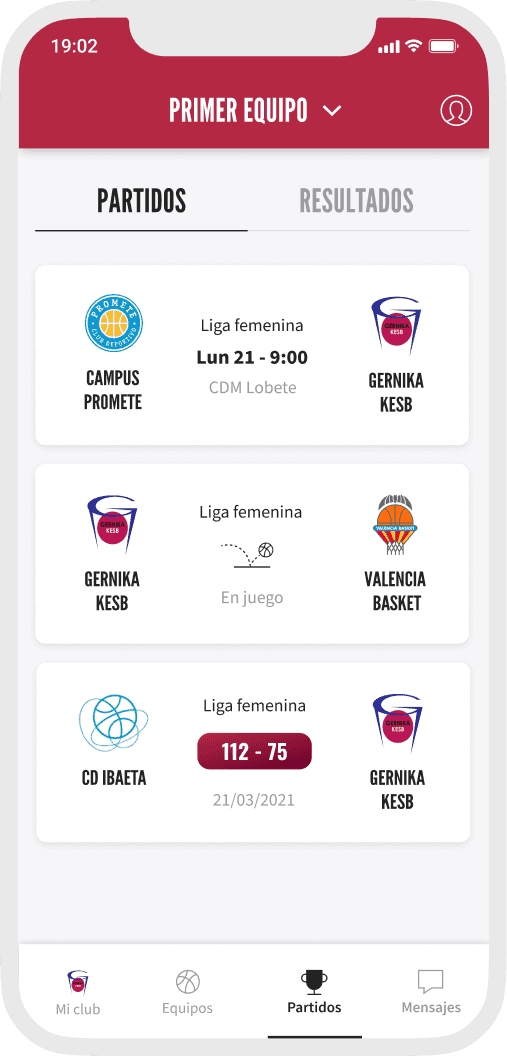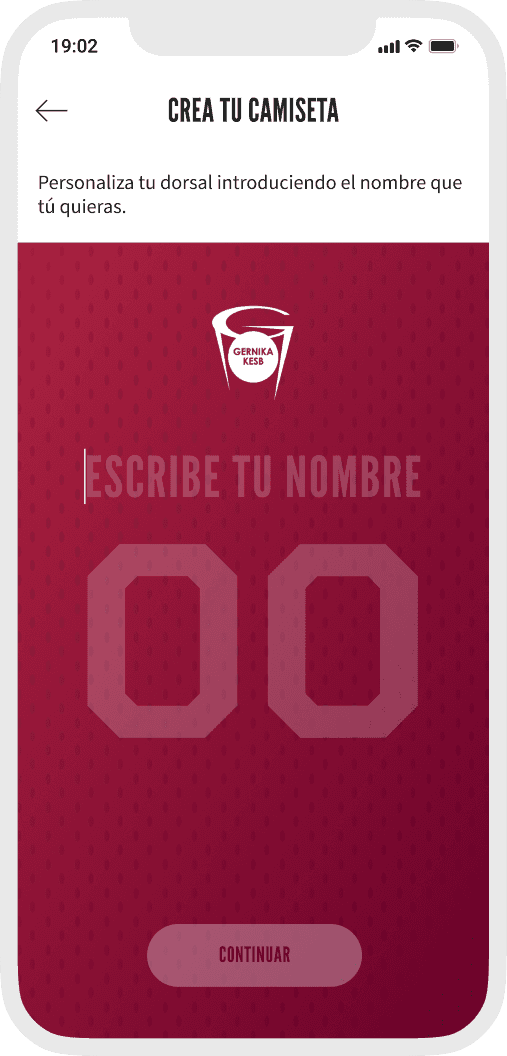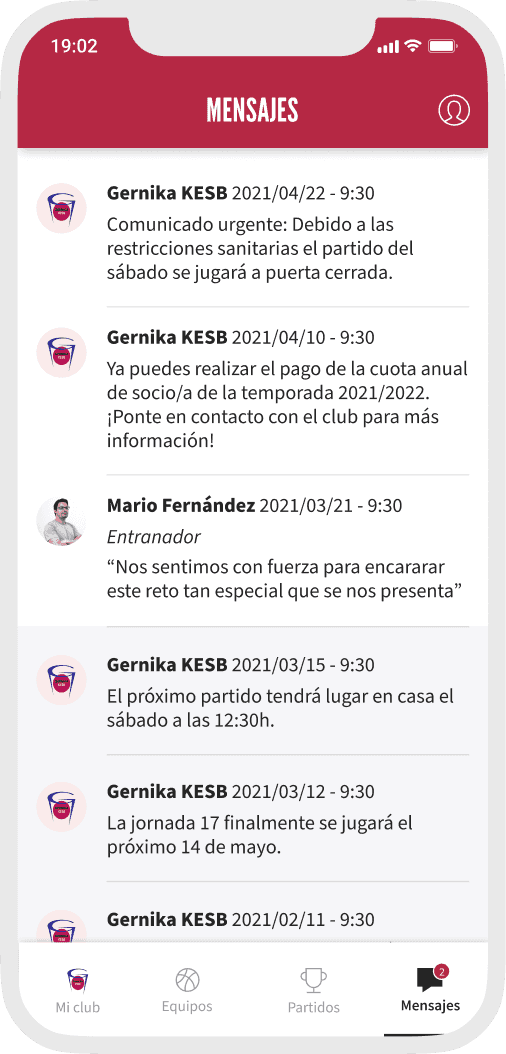 Match streaming is one of the most interesting features of a digital tool that draws on the most cutting-edge technologies, such as automated camera tracking.
Simple and intuitive content management
Team players are always backed by staff that make it all work. The same applies to a digital tool such as the Kirol app. Considering that each app must be managed by different people, we decided to create an in-house simple content manager developed in Angular, facilitating content updates.
In parallel, the project boasts a unique and proprietary administration environment to enable Guuk to manage basic club information from its back-office and activate customer acquisition campaigns, strategically segmenting them based on the data collected.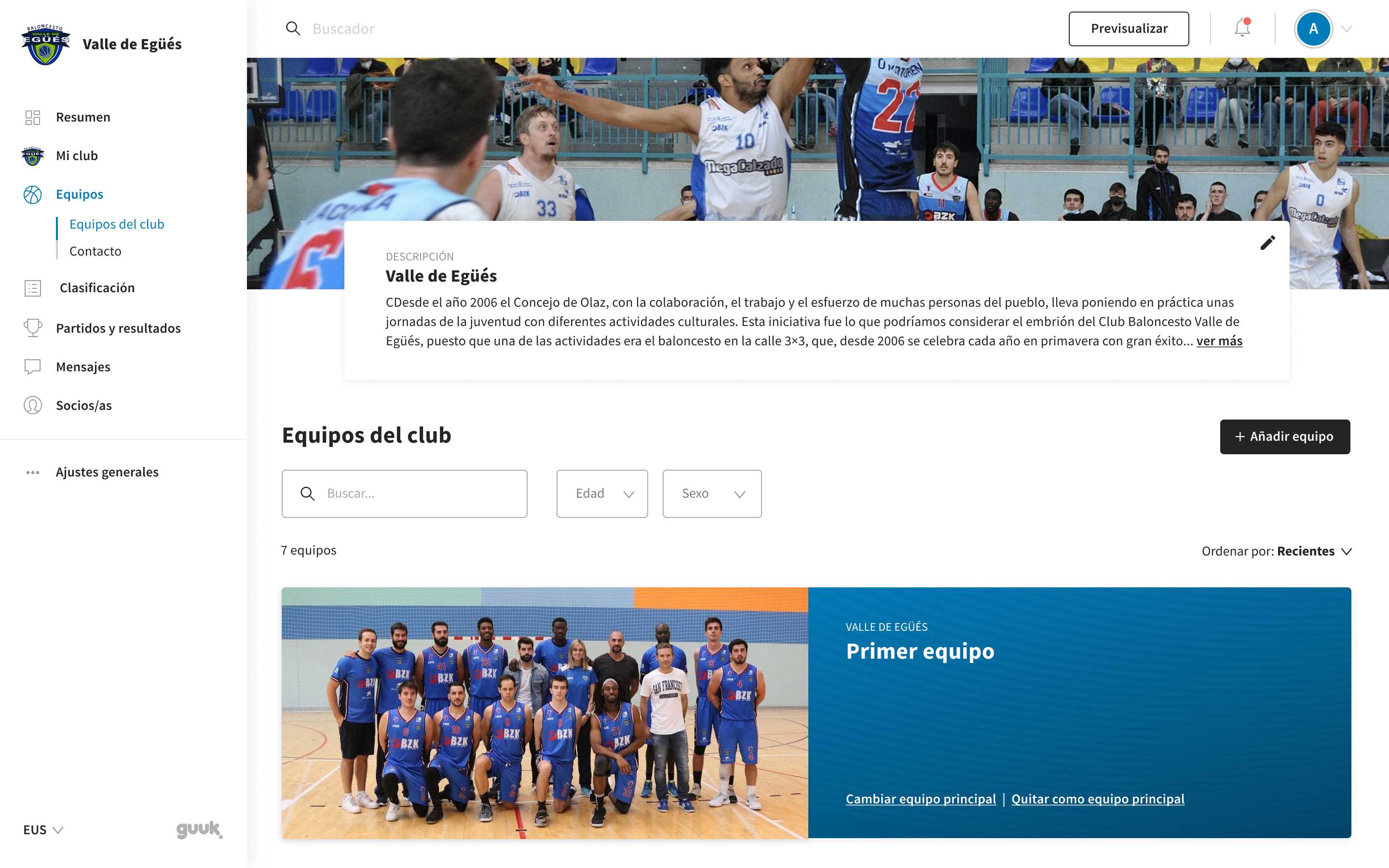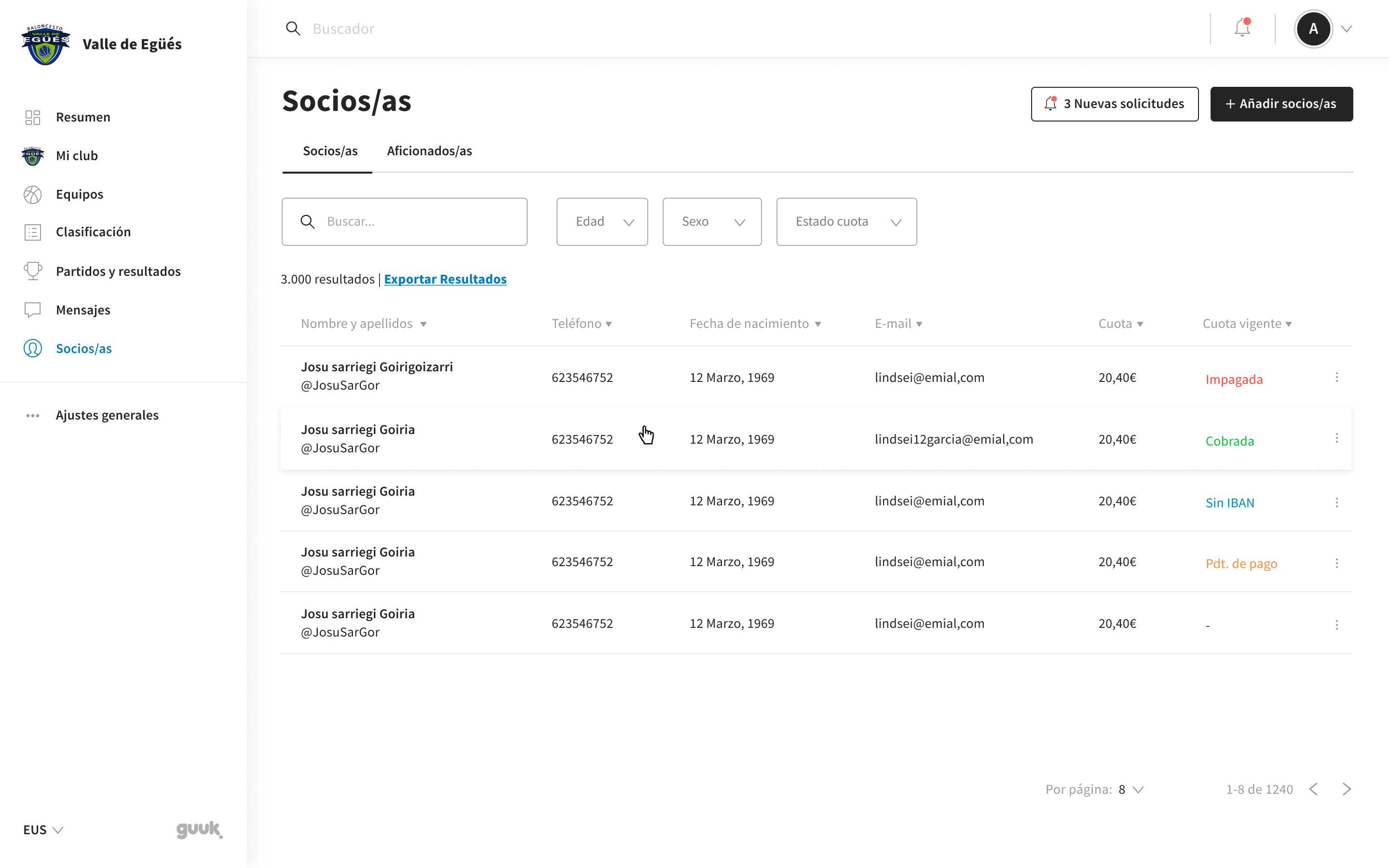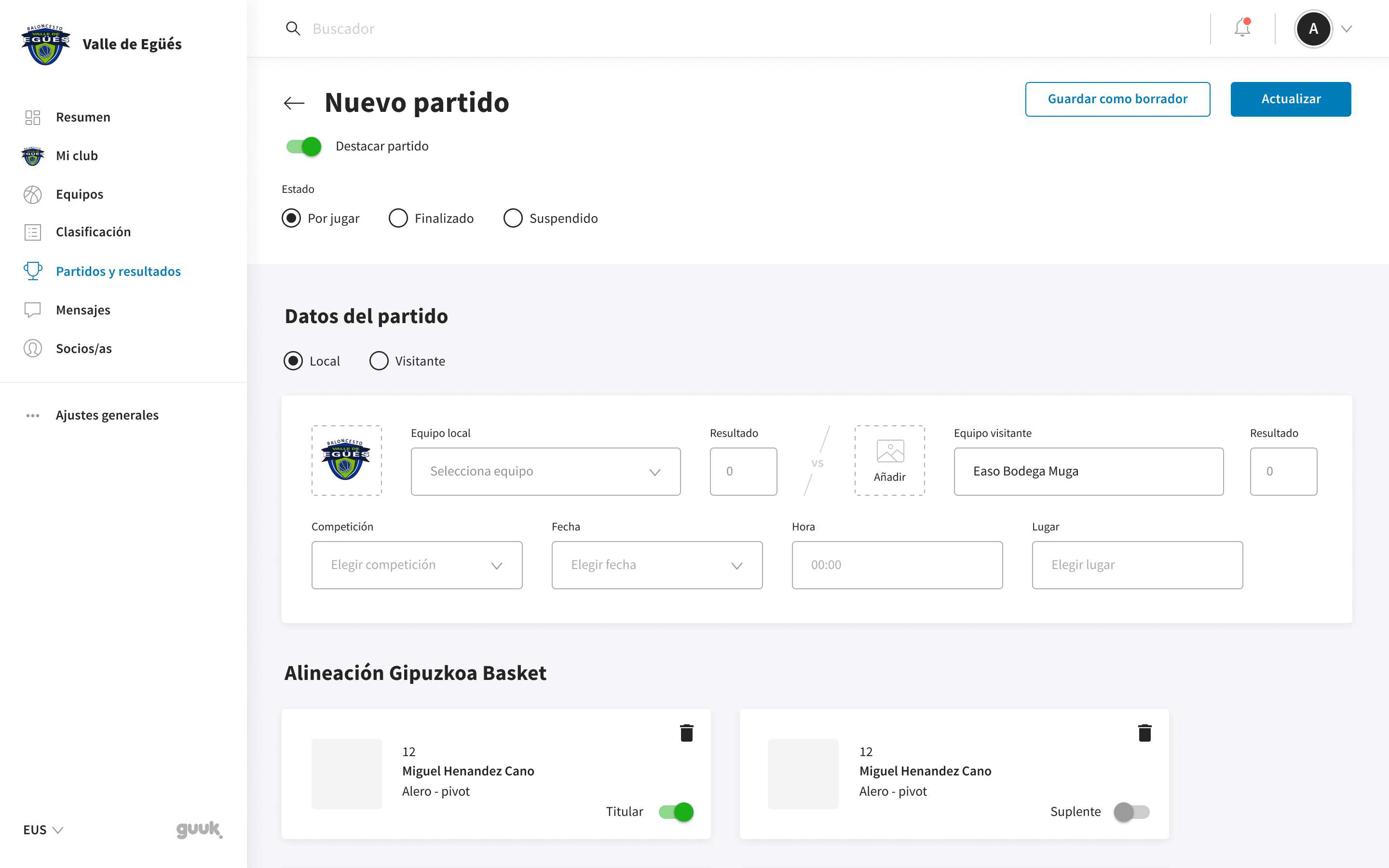 La app del Bilbao Basket creada por Worköholics dentro del proyecto Kirol app ha sido galardonada con el Premio Anuaria de ORO 2021 a la mejor app, el máximo reconocimiento que otorga Veredictas en el marco de los Premios Nacionales de Diseño Gráfico.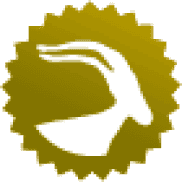 Mejor aplicación
Premio Anuaria a la mejor app