Cronoland
A new digital experience for Cronoland. More than an online store for the iconic CASIO watch brand.
Services
Digital business
Communication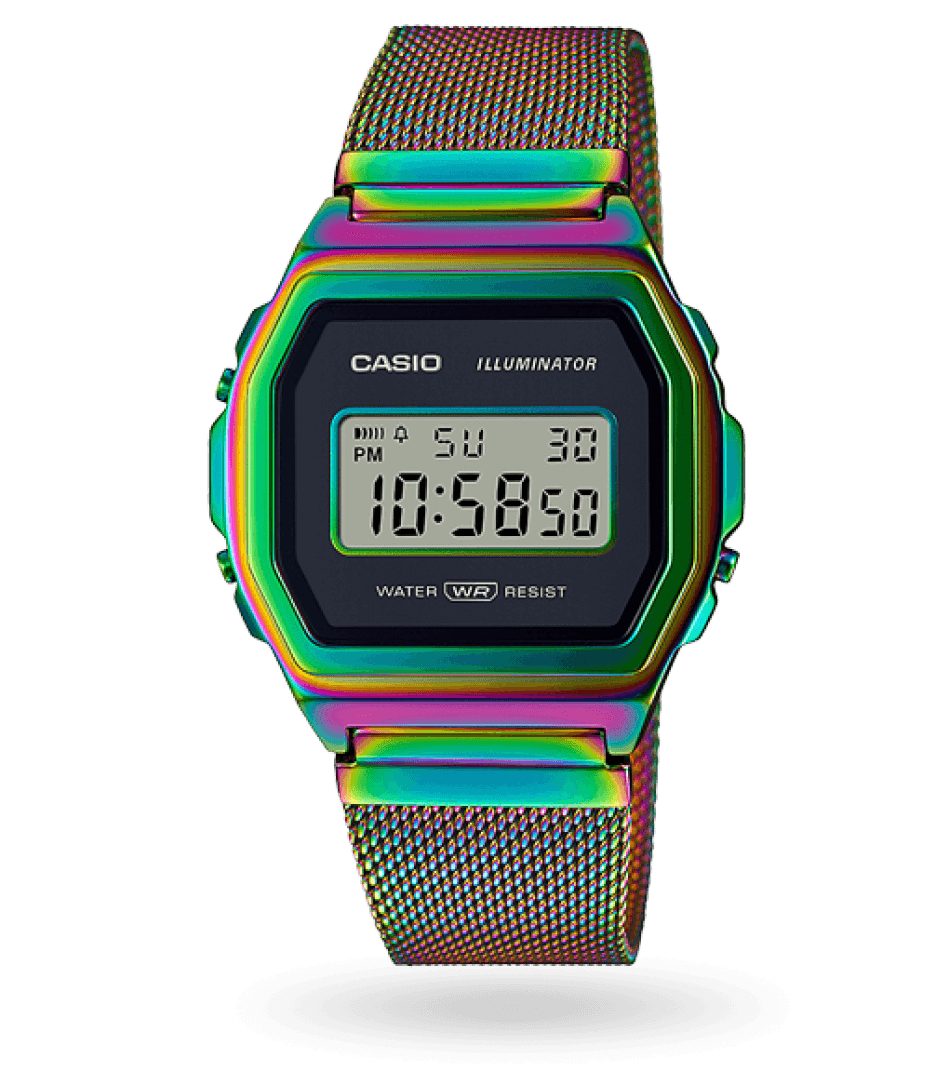 Founded in 1946, CASIO has led the digital watch market for decades. Since its appearance in our neighbourhood electronics stores, the Japanese brand has helped organise the events of our lives. Today, Worköholics joins Cronoland, one of the brand's main distributors, for the launch of a new e-commerce platform that looks to the future.
CASIO is a clear example of innovation and adaptation. A culture that also permeates the brand's distributors. As in the case of Cronoland, which after more than 20 years as its official distributor in Spain, is now competing with its own online store.
The shopping experience and the importance of differentiation
Cronoland set us a challenge: e-commerce must replicate the experience of a physical store but in the digital realm. Thus, elements such as service proximity, trust formation, product advice and knowledge make up Cronoland's distinctive value proposition.
The advantages of traditional retail are the main strength of the digital experience devised for Cronoland.
Much more than a PrestaShop
The choice of PrestaShop as a technology platform for the construction of its new e-commerce site responded to the specific characteristics of the CASIO distributor's business model. A catalogue with hundreds of watches and variations necessitated a content management system that would facilitate daily operations and enable the agile implementation of the modules and add-ons required for optimal tool use. To achieve this, we worked with the Irontec team to customise PrestaShop to create a tailor-made online store.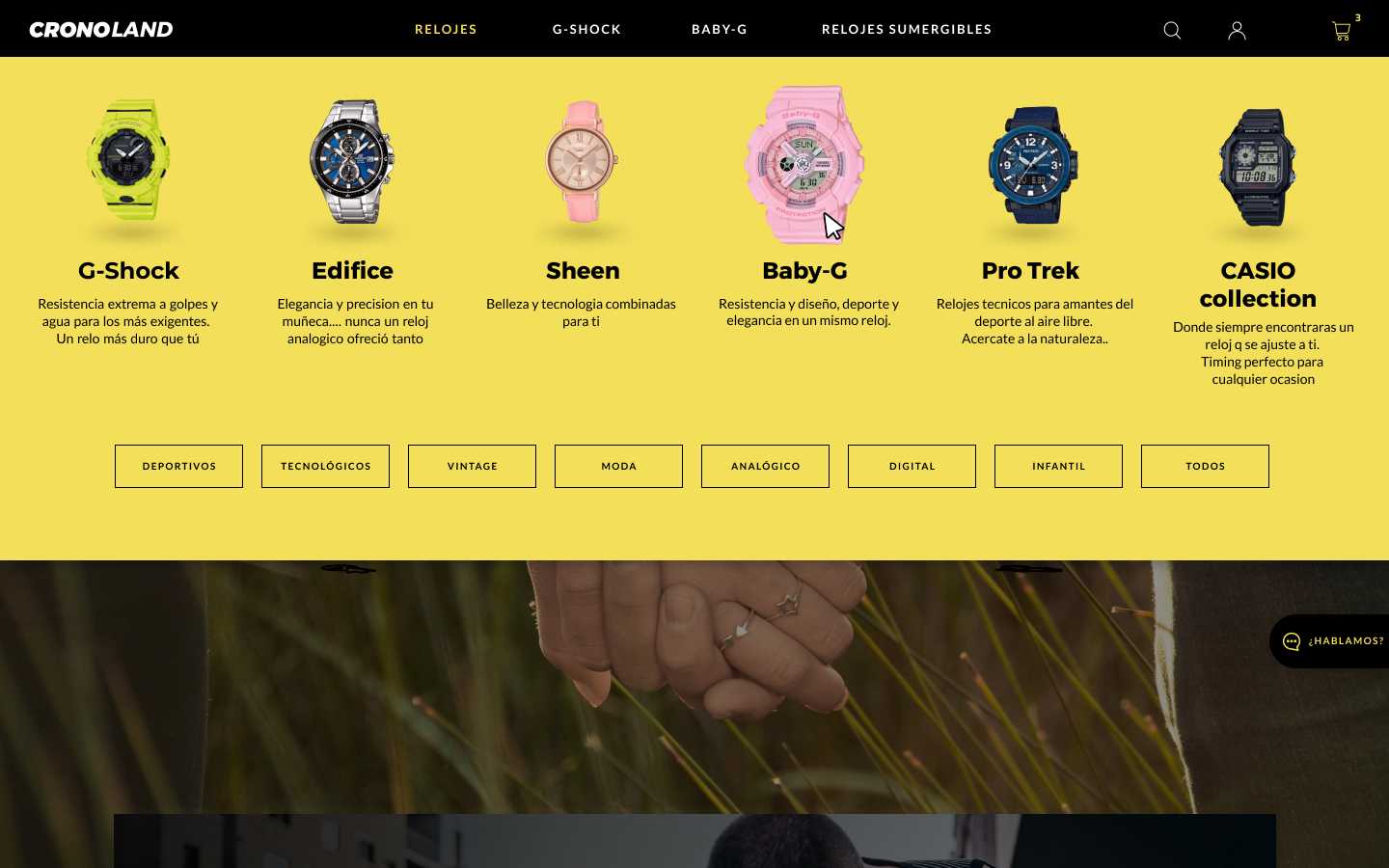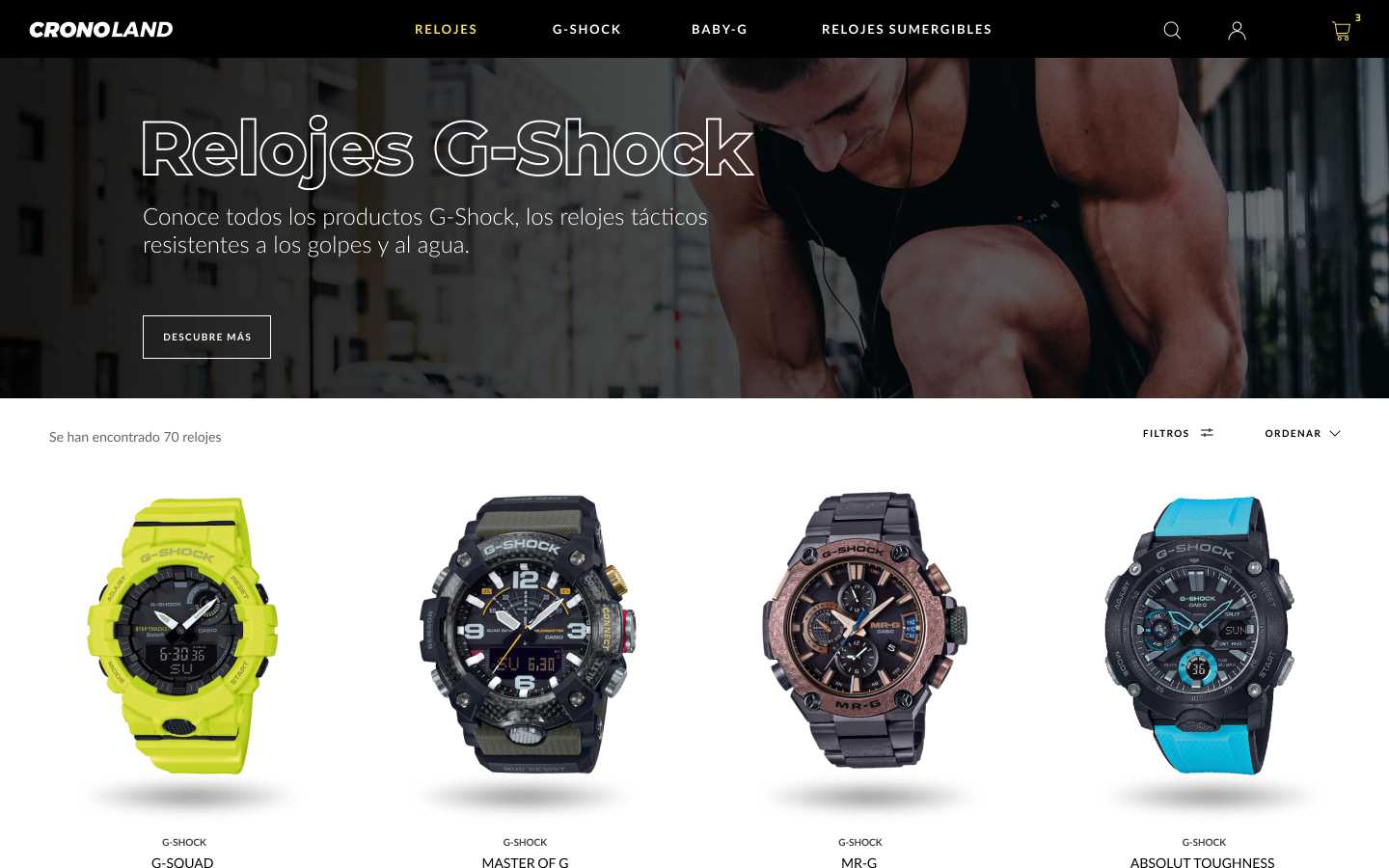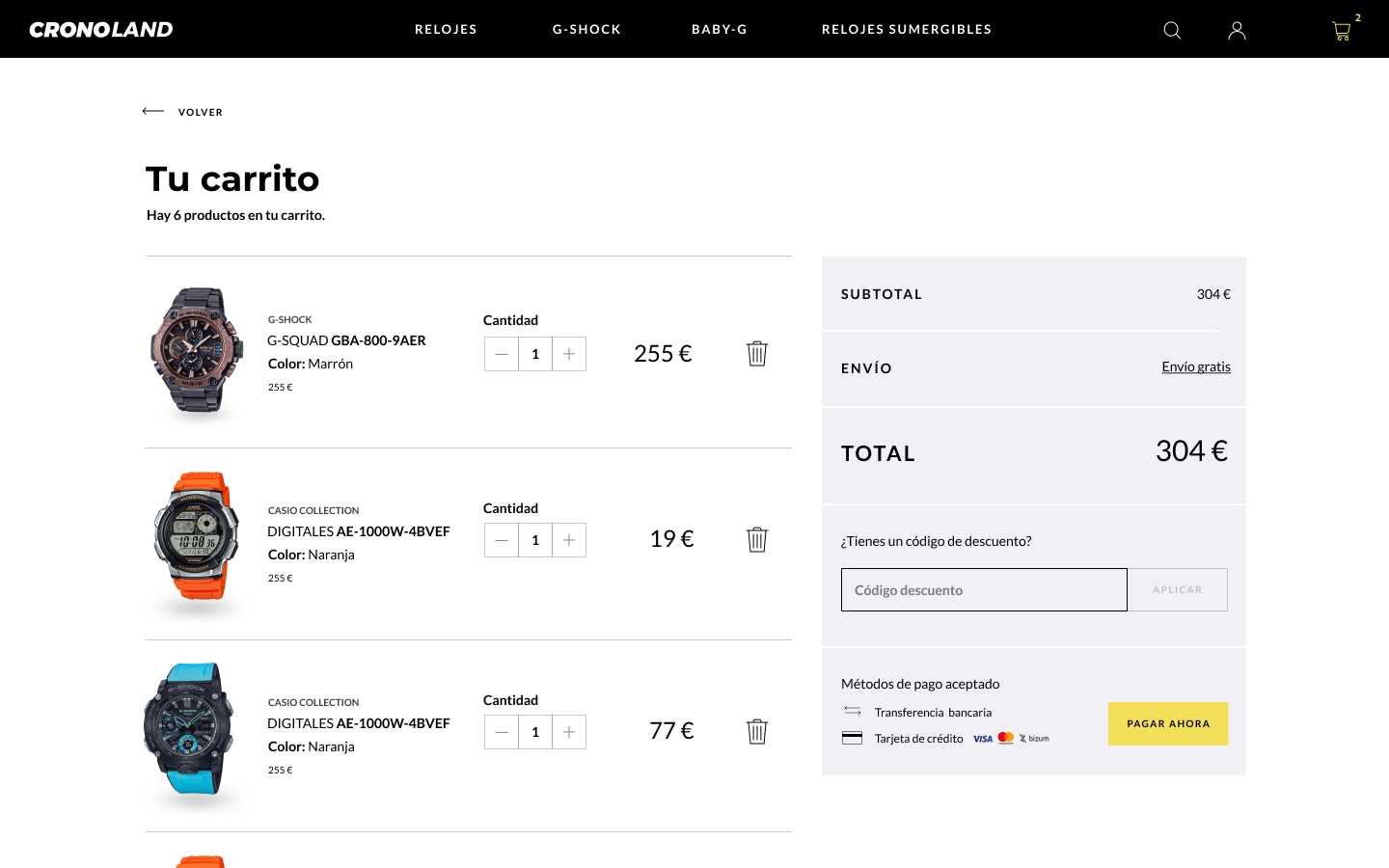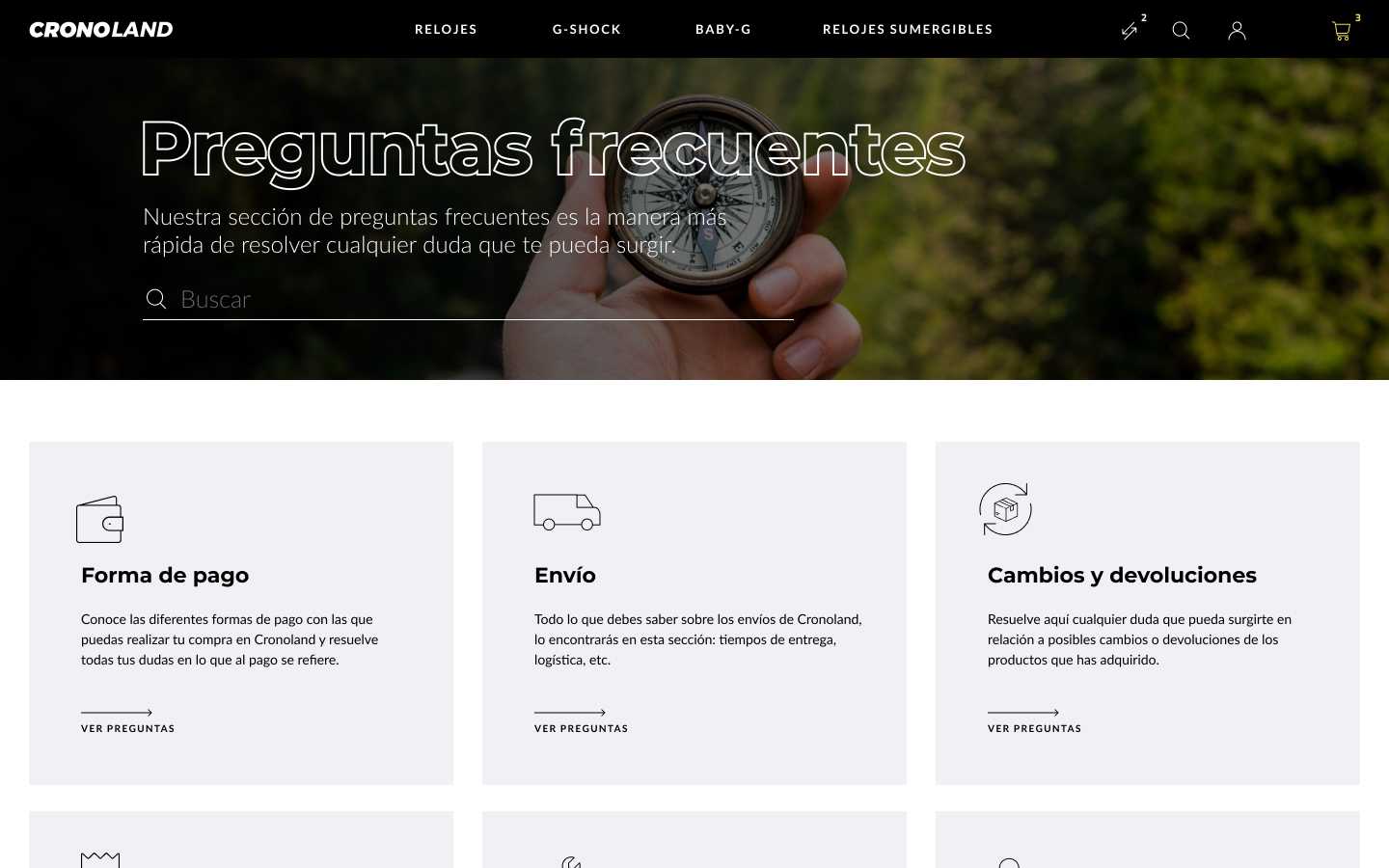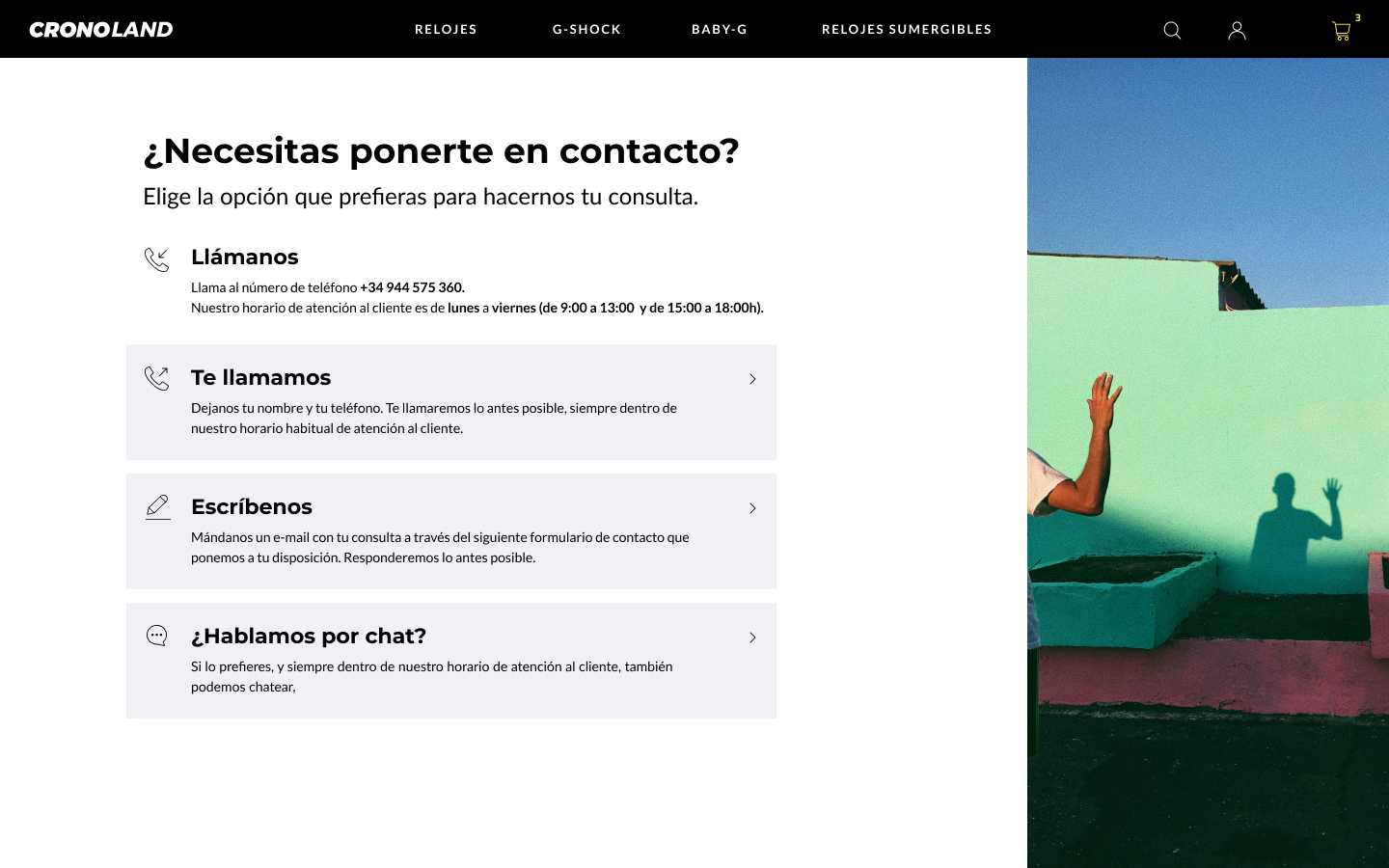 The same proximity, but now online
As a new e-commerce site, the biggest challenge involved attracting qualified traffic, building trust and driving conversion. A strategy that we implemented by, amongst other things, creating a complete system of FAQs that went beyond the typical questions and answers, and enabled us to anticipate potential queries. In addition, a whole series of mechanisms were proposed to facilitate queries, including a chatbot and call-me-now.
Seek and you shall find. It's that easy
One of the distinguishing features of Cronoland's e-commerce site is its search engine. A feature that replicates the expert advice in a physical store. This is achieved through a powerful filtering system that allows you to search by colour, family, strap, crystal, price, etc. In short, a completely personalised and customer-oriented service.
The launch of Cronoland comes on the eve of Black Friday and the subsequent Christmas campaign. A scenario we are ready for with a complete full-funnel conversion strategy that includes Social Media actions, SEO, and the launch of advertising campaigns via Google and Facebook Ads. A strategy supported by an advanced web analytics plan, which enables us to understand action effectiveness and extract the conclusions necessary to progress website conversion rate optimisation.