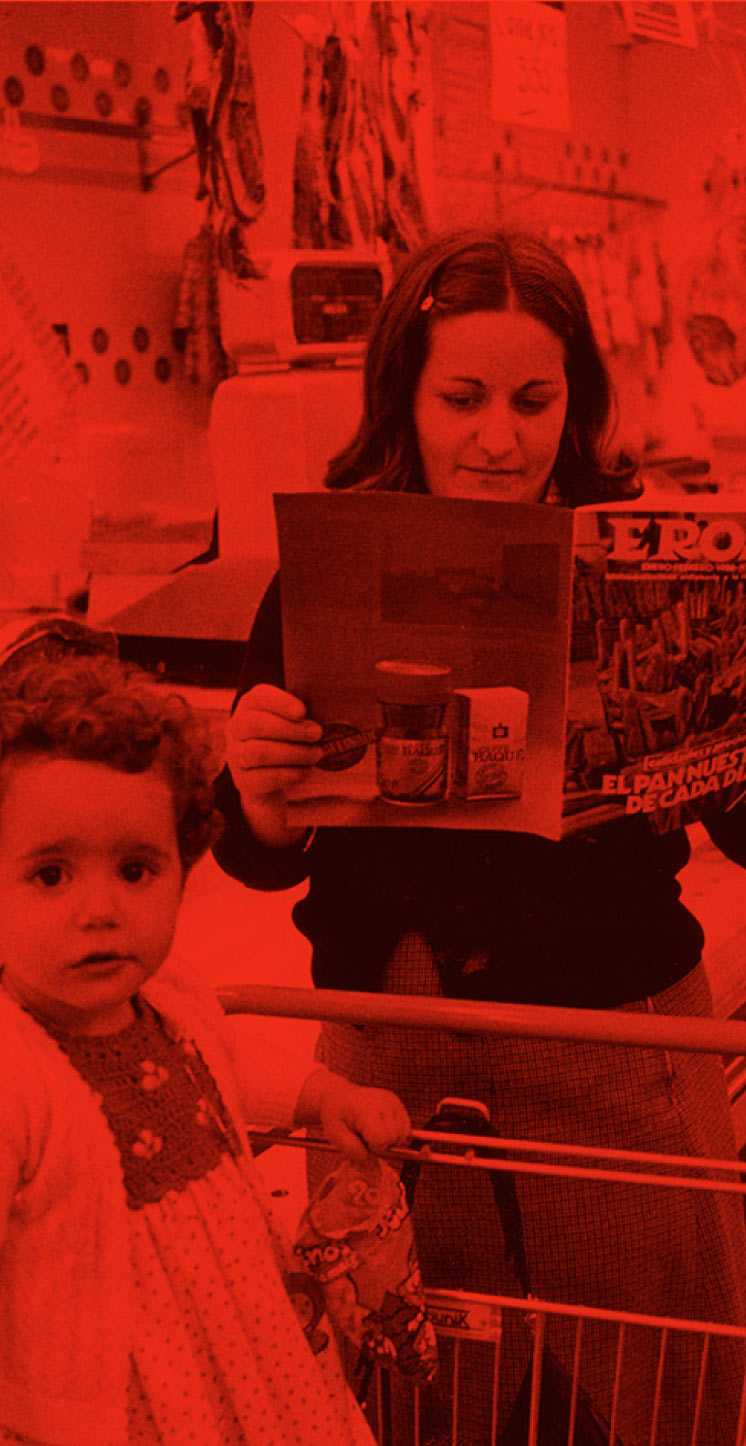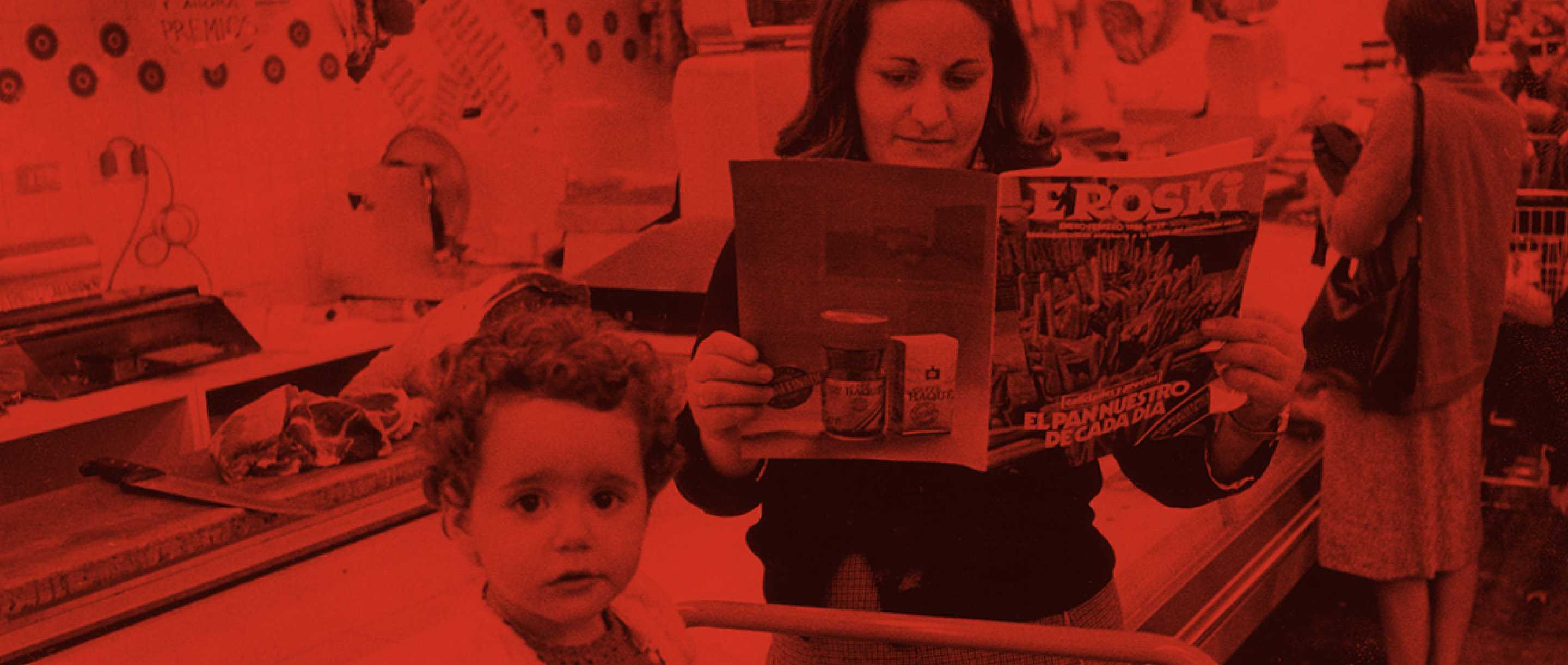 Grupo Eroski
One website, 50 years of history. Inside Eroski through its corporate website.
Services
Digital product
Communication
We will visit an Eroski store on hundreds of occasions to fill up the larder throughout our lives. But what's behind this retail leader? To respond to this question, we created a visual and interactive web experience where people can learn about the philosophy and the foundations on which the Group is built, consult the latest news and celebrate its more than 50 years of history.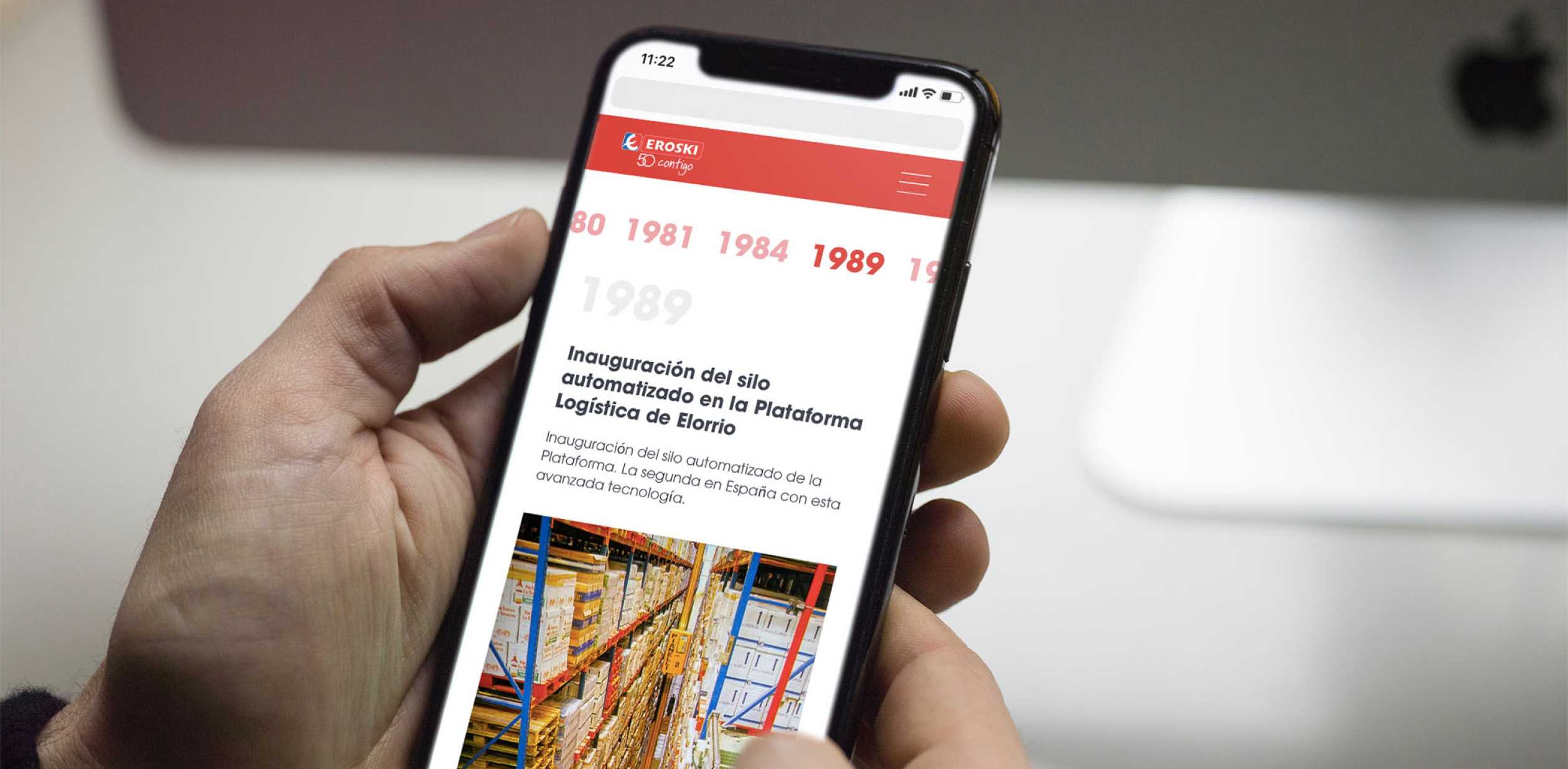 In 1969 a group of co-operatives joined forces to form Eroski. Today, it has gone beyond its initial boundaries in the Basque Country and Navarre and diversified its brands in response to people's needs.
Discover what's behind a giant
Social commitment, consumer protection, cooperativism and the implementation of sustainable initiatives and healthy eating are just some of the foundations on which the Eroski Group is built.
Time has come to tell the world about it, on a website that highlights who it is, its philosophy and its strategy as a company, providing its workers and consumers with a site they can feel comfortable in and identify with. Eroski's corporate website arose to provide all of its business information and create an inspiring digital experience to celebrate its 50th anniversary.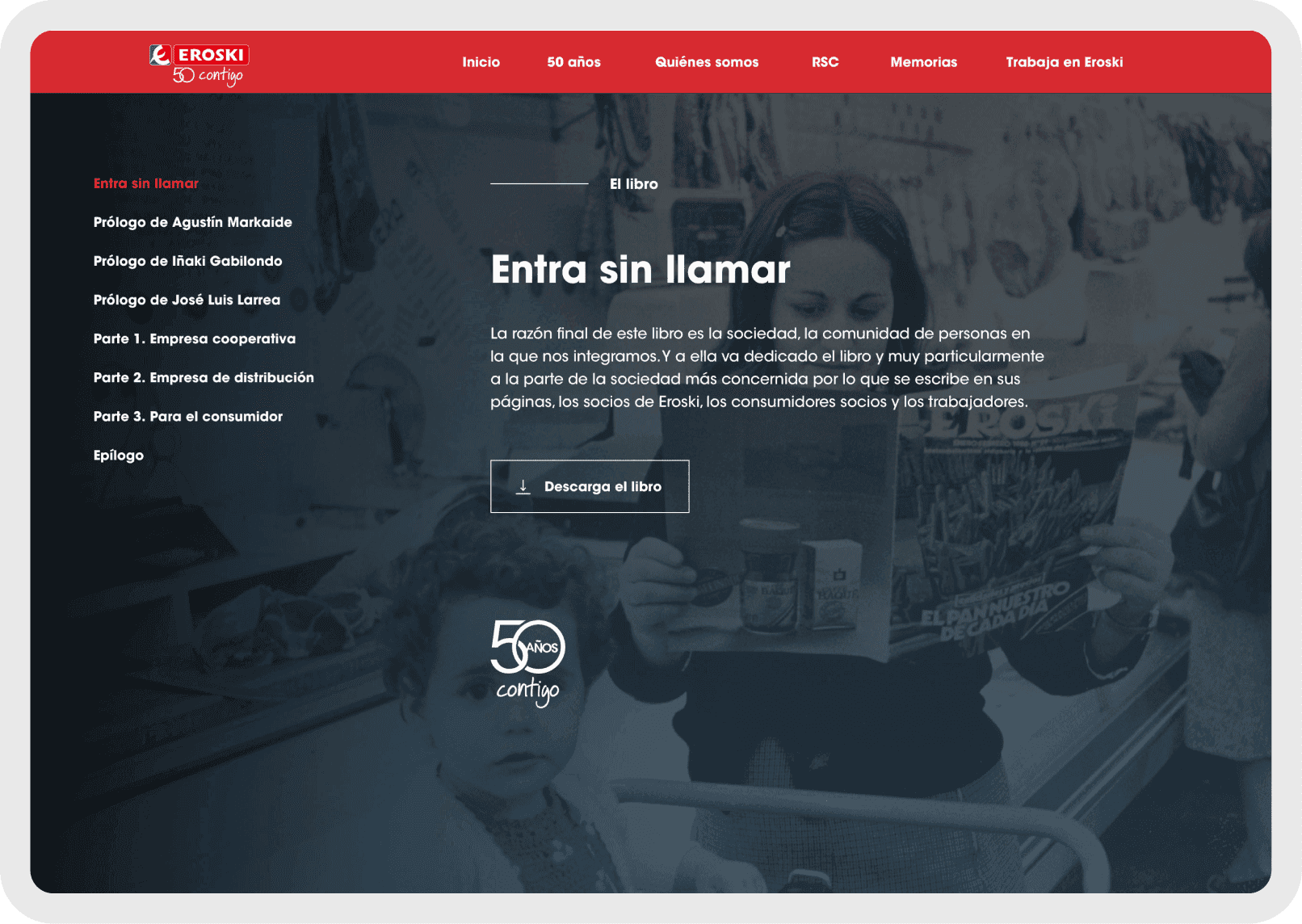 Visual and interactive experience
We designed and developed a dynamic site for the Eroski Group to publicise its values and philosophy intuitively. We created a site with a high visual weight, focused on the user experience, and proposed simple navigation to facilitate the findability and comprehension of the content that defines the brand.
With this new website, we are seeking to involve the brand's different audiences and employees, making them feel part of the Eroski project, which they can discover independently and interactively through the different spaces that have been defined. Which talk about Eroski's Social Responsibility as one of its key foundations, its work model and the philosophy behind the brand with messages from the staff in the form of videos, annual reports, latest news and its 50 years of history.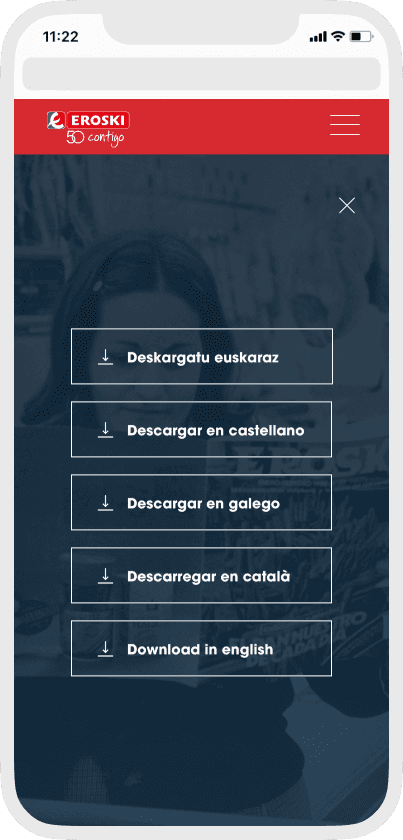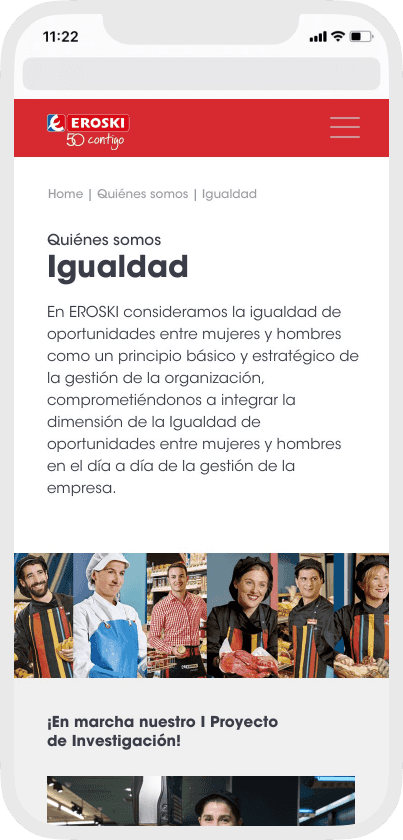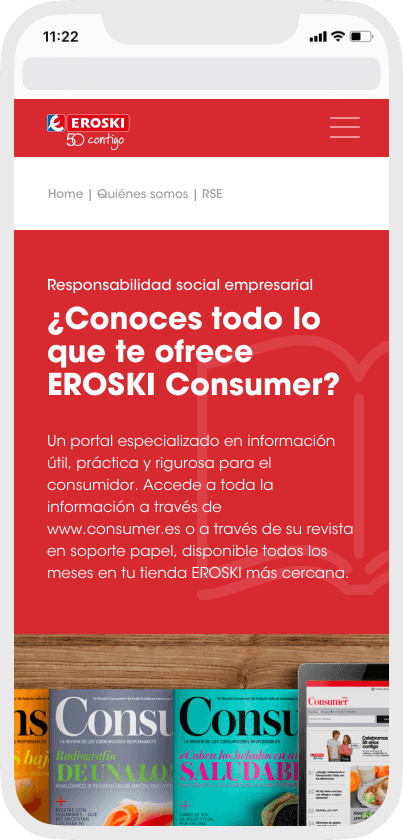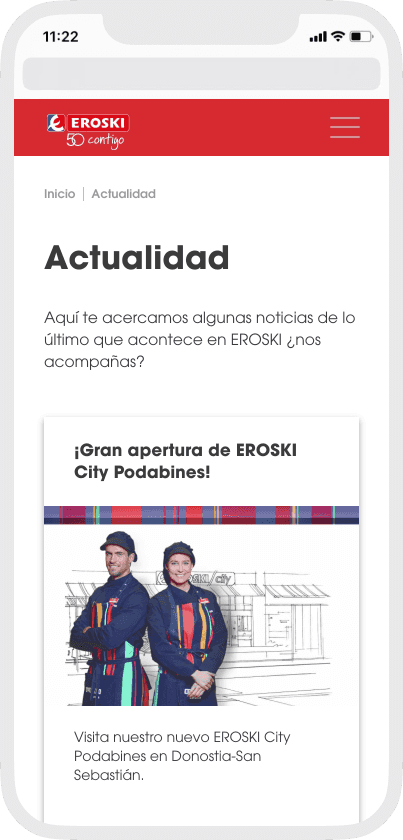 Eroski has a long history and an easily recognisable image, which we considered when designing the corporate website, working closely within Eroski's graphic universe, which has been very much internalised by its audience.
Along these lines, we have focussed on people's interaction with the different page elements, including different visual media that seek their participation. We have produced an attractive easy to consume, which invites discovery of what's hidden behind the brand.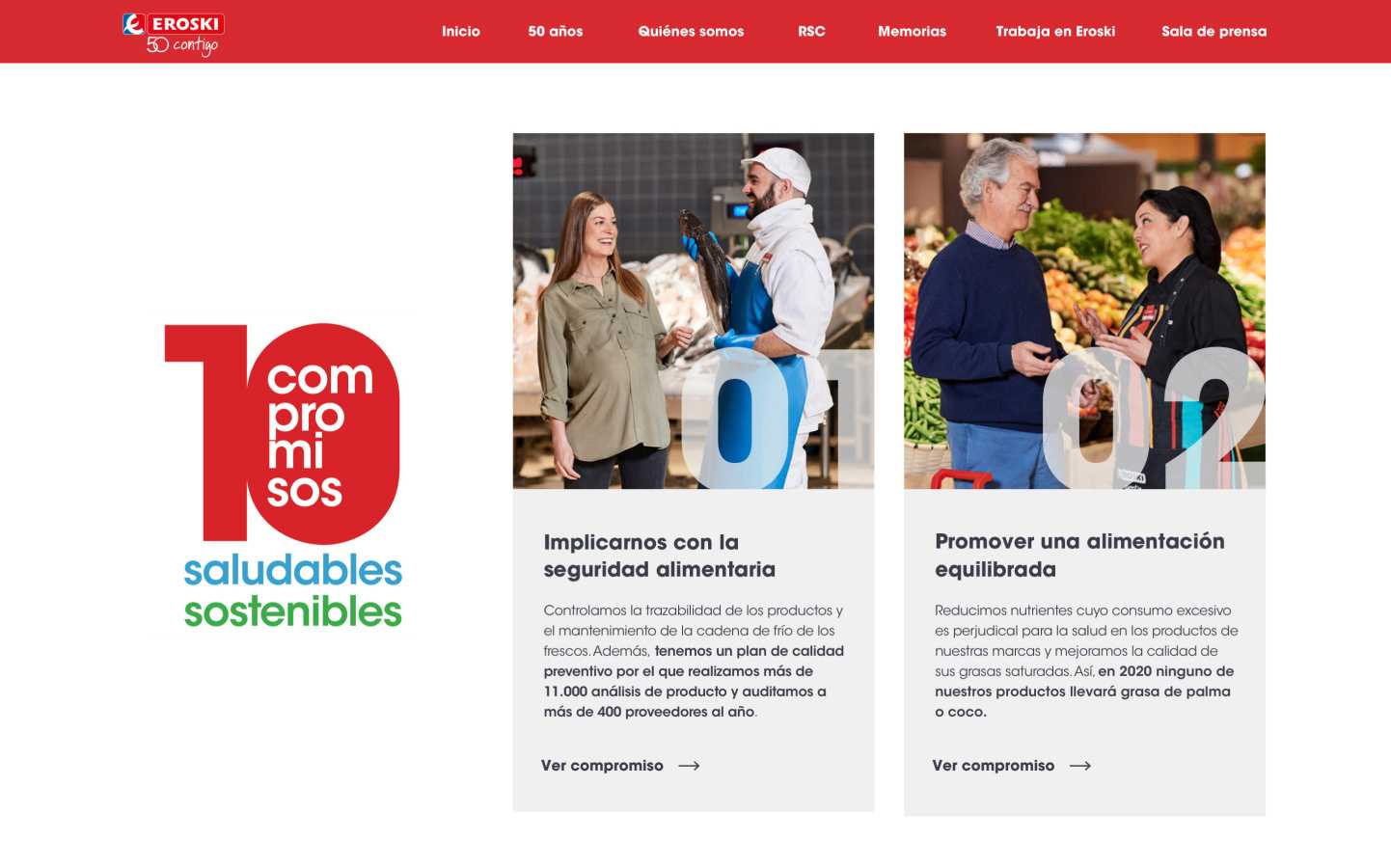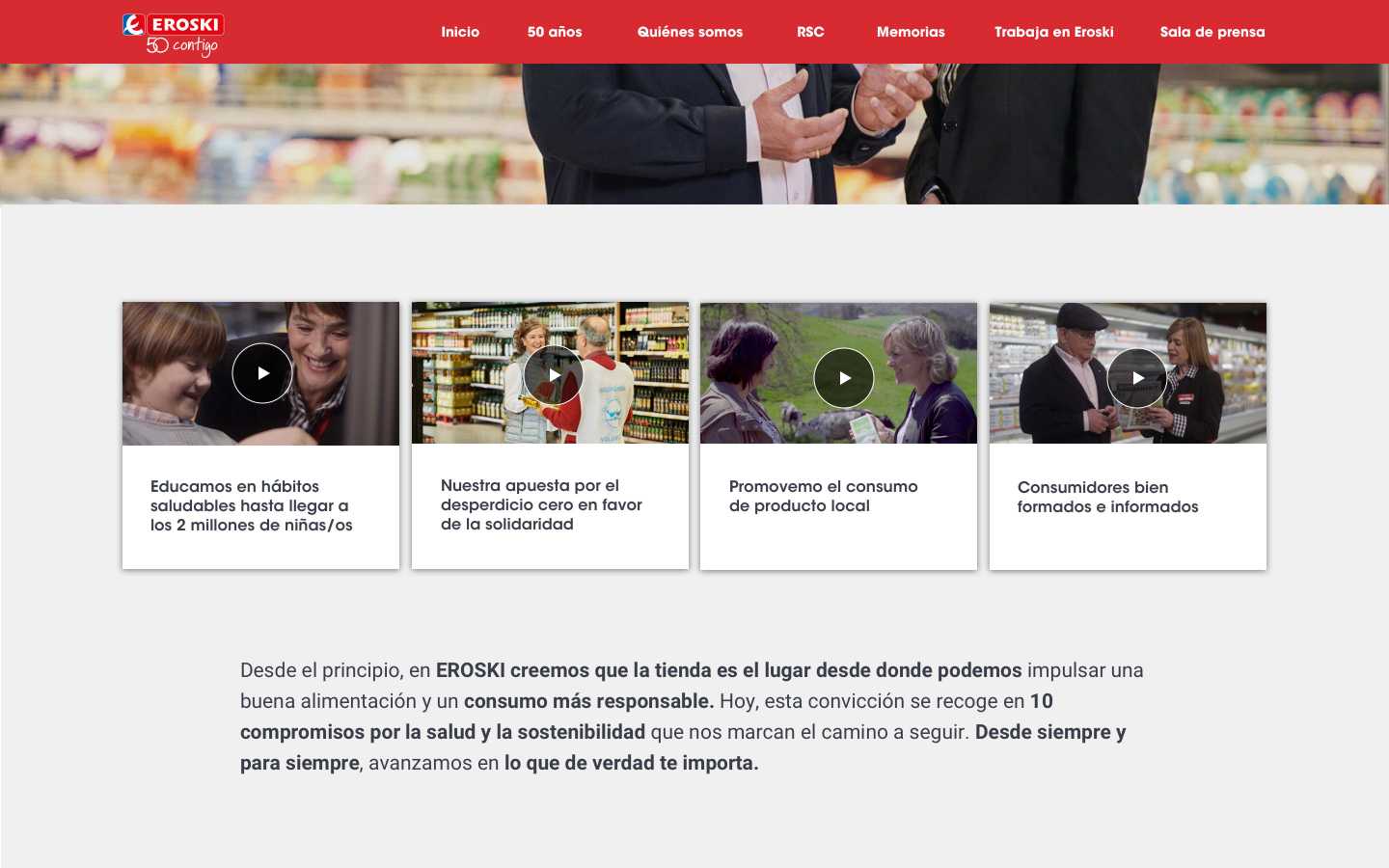 A live site, easy to scale
The new website must walk hand in hand with the brand and be open to new content additions in an agile and efficient manner. We designed and built a portal that is easy to scale and enables the customer to autonomously create new pages without any extra effort.
We achieved this with a custom-made WordPress site, developing in-house components for the brand from the outset, fully independent of third parties. We created a fully customisable project from scratch that is also easy for the customer to manage and update.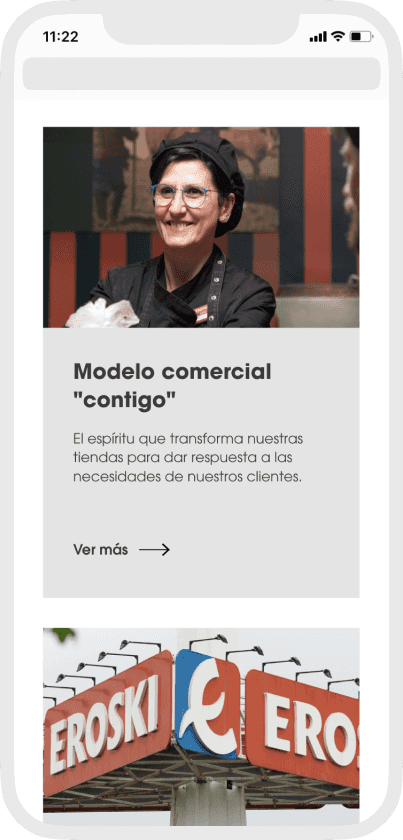 Half a century of history
To celebrate its 50th anniversary, Eroski created different content that we worked with to build a memorable and lasting experience. Half a century of history is summarised via an interactive chronology, with a high visual weight, where visitors can discover the history of the Group at their own pace through a combination of short texts and photographs. We also added a downloadable document about the brand, an audiovisual tour of its history and interviews with partners offering interesting, entertaining and easy-to-remember content.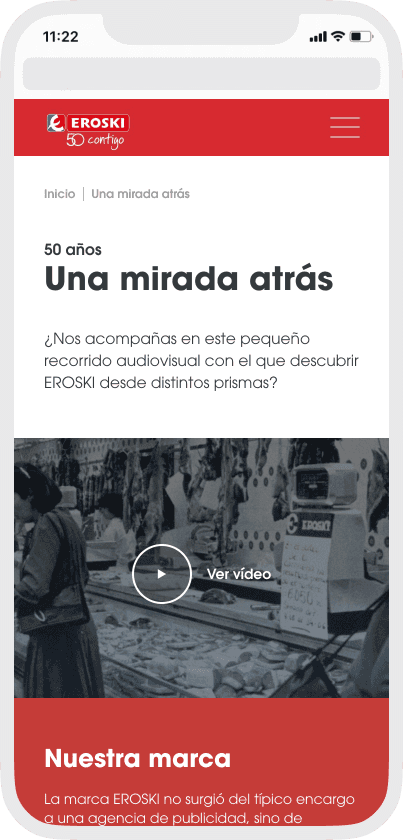 We design and develop custom websites for our customers. We know each project from the inside to offer solutions adapted to each, responding to their needs and helping them to connect brands and customers. Making every website a place to return to.
The pieces of a puzzle that fit together
So the customer can take control of the site and update the information in an agile manner, we provide them with different components they can use to build content.
We thoroughly analyse the different potential scenarios that may arise in future and identify components and functionalities that may be required. We thereby arrive at a real catalogue of components that can be combined with each other and adapt to any space on the site, and also provide different page structures. These tools provide the customer with full autonomy to update their corporate website.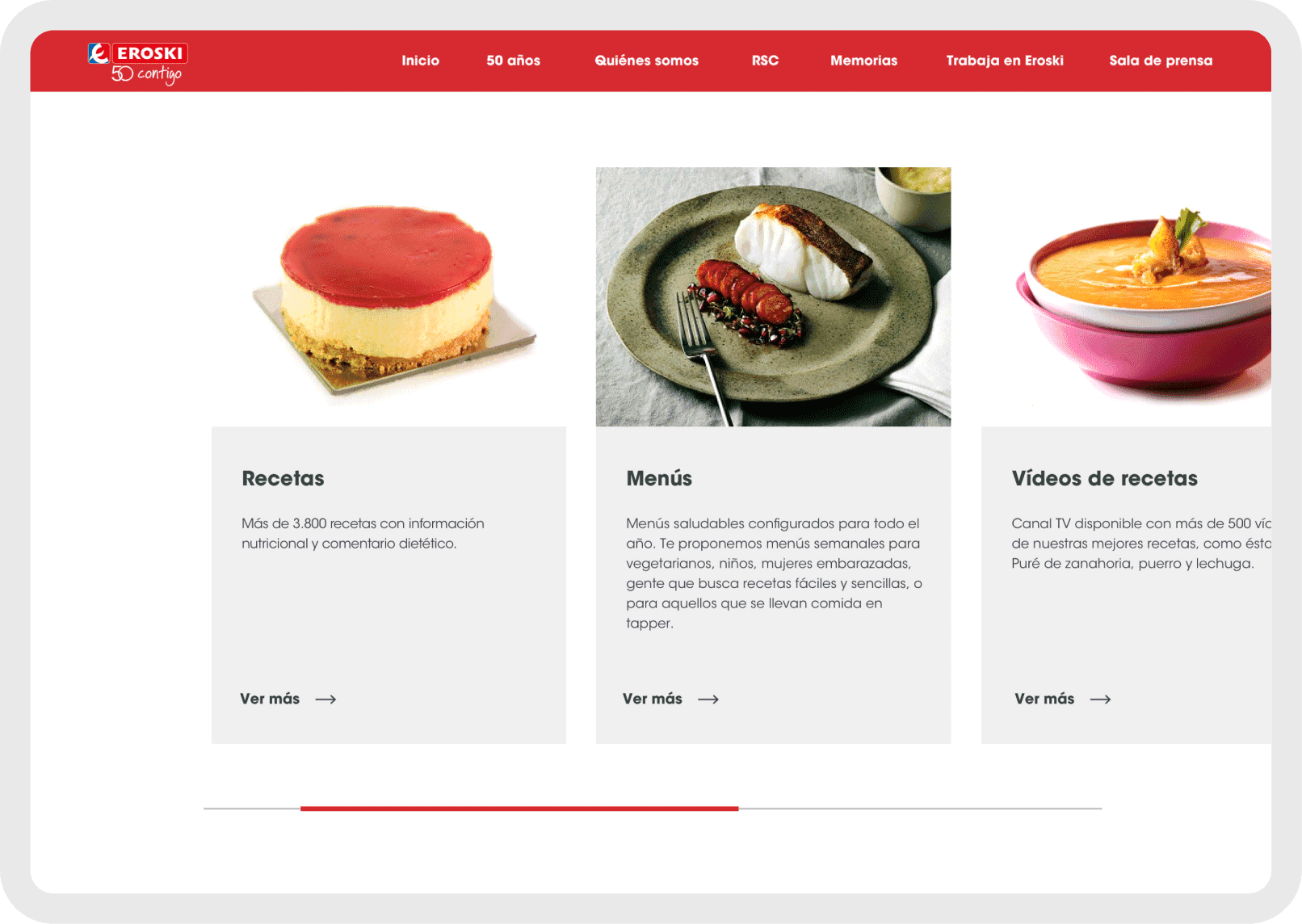 Simple semi-automatic publication
Seamless integration enables simple and one-click publication of new content in pre-production and production environments. We ensure this process is safe and maintainable, automating the tasks involved in publishing and moving from one environment to another in the most agile manner, and that site operation does not depend on manual intervention.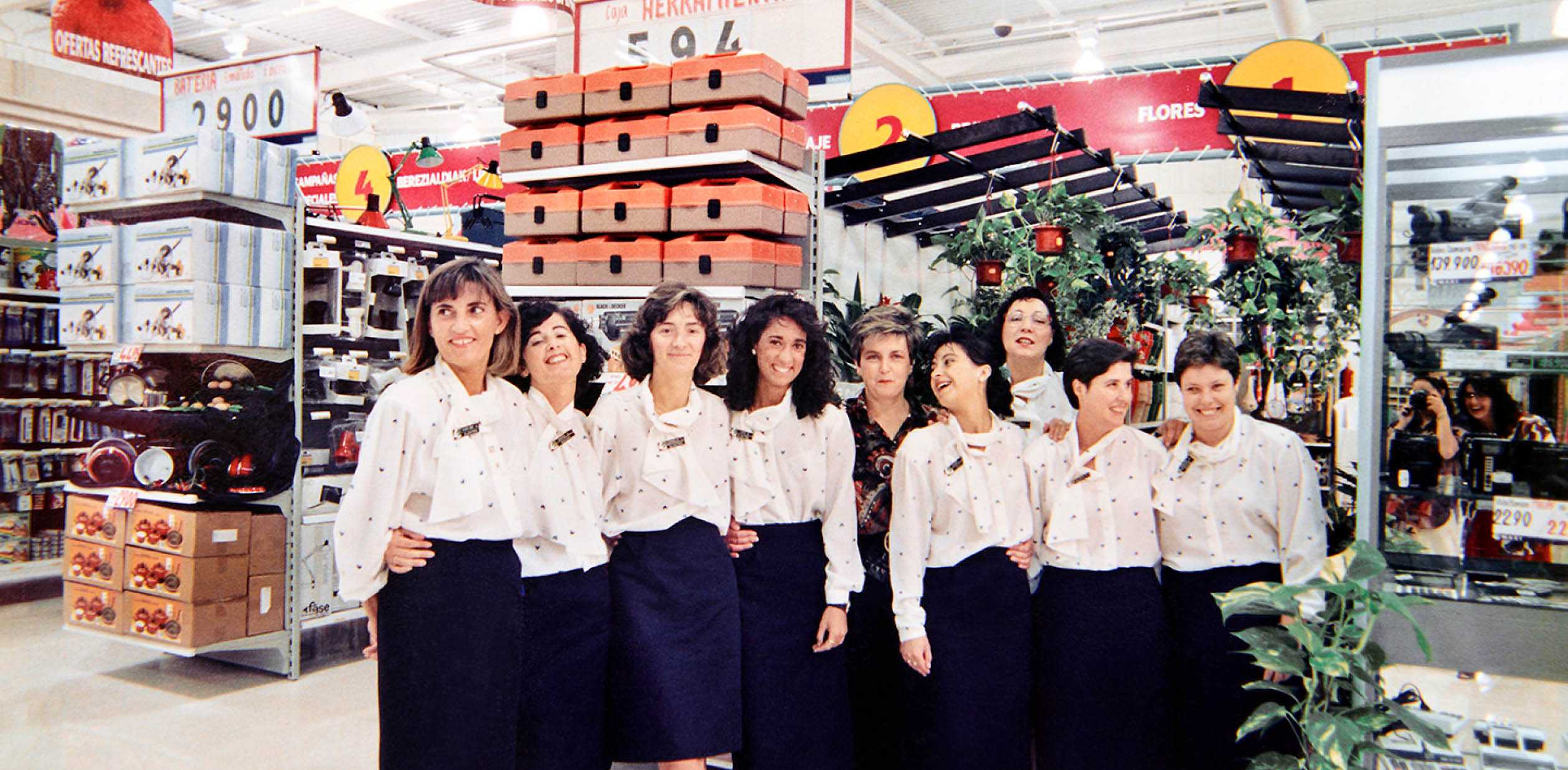 Eroski's corporate website is the window through which its values and philosophy are publicised. Where workers and consumers can find out about the brand and its principles. A site updated with the latest information about the Group and open to society.